News story
Minister Ellwood statement on Mosul
Minister for the Middle East Tobias Ellwood comments on the start of the Iraqi mission to recapture the city of Mosul in Iraq.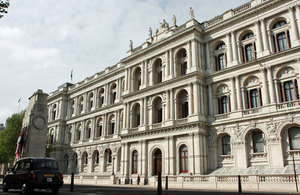 Minister Ellwood said:
The start of Iraqi operations to retake the city of Mosul marks another step forward towards clearing Daesh from Iraq. After 2 years of brutal rule, the people of Mosul can start to have hope for a better future.

This will be the greatest challenge that Iraq's Security Forces have yet encountered – they are up to that challenge. The UK, as part of the Global Coalition, is committed to continuing to provide the government of Iraq with military, humanitarian and stabilisation support.
Published 17 October 2016