News story
Minister Ellwood condemns terrorist attack in al-Hilla, Iraq
Minister for the Middle East Tobias Ellwood comments following an attack on a petrol station and restaurant in al-Hilla in Iraq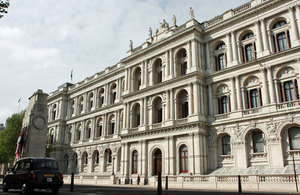 Minister Tobias Ellwood said:
I utterly condemn the shocking attack on a petrol station and restaurant at al-Hilla earlier today, for which Daesh has claimed responsibility. The UK continues to stand shoulder to shoulder with the government and people of Iraq in the fight against terrorism. Such an attack shows the desperation of Daesh as they see their so-called caliphate crumble around them.

My thoughts are with the family and friends of those who have been killed and injured in such a horrific act.
Further information
Published 24 November 2016