Press release
Minister confirms Farm Animal Welfare Committee reappointments
9 committee members reappointed by Lord Gardiner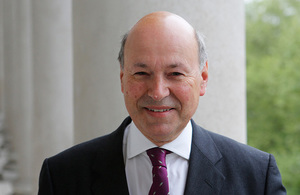 Defra's Animal Welfare Minister, Lord Gardiner, has confirmed the re-appointment of 9 members of the Farm Animal Welfare Committee.
The committee advises Defra and the devolved administrations in Scotland and Wales on the welfare of farmed animals, any legislative changes, and provides independent scientific support and advice on the protection of animals at the time of killing.
Speaking about the extensions, Lord Gardiner said:
The Government shares the public's high regard for animal welfare and I am proud that the UK has some of the highest welfare standards in the world.

The Farm Animal Welfare Committee provides invaluable expertise to support Government policy in England, Scotland and Wales. I am delighted to be able to confirm these re-appointments.

I look forward to meeting the chairman, Peter Jinman, very soon, to discuss the committee's activities.
Published 20 January 2017