News story
Military helicopter support contract awarded
The MOD has awarded a £367 million contract to provide engine maintenance for 2 of the UK's military helicopter fleets.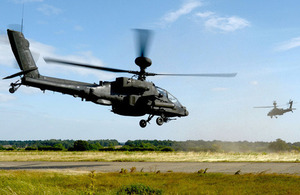 The 6-year agreement with Rolls-Royce Turbomeca will deliver essential support for the Army's Apaches and the Merlin helicopters used by the Royal Navy and the Royal Air Force. The new contract will deliver savings of more than £300 million compared to previous arrangements.
Both the Apaches and the Merlins, which operate around the world and have had extensive service in Afghanistan, are powered by the same RTM322 engines.
By simplifying the supply chain, improving technical support and increasing the availability of spare parts, the new contract will help to reduce the numbers of major repairs needed on the airframes, keeping them in the air for longer.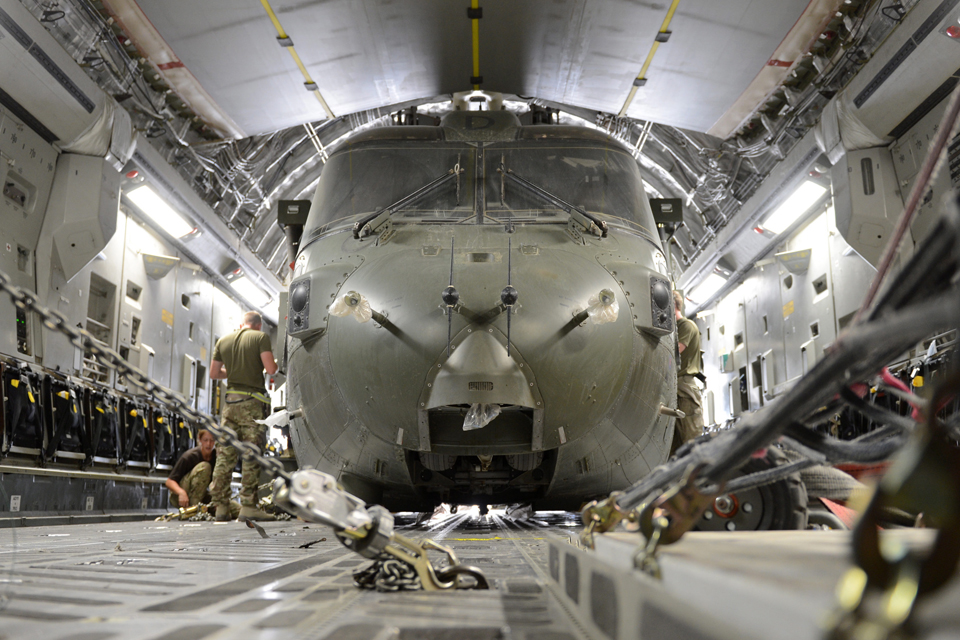 Work will be carried out at 4 bases where the Apaches and Merlins operate - RAF Benson, Royal Naval Air Station Culdrose, Army Air Corps airfields at Wattisham and Middle Wallop and at Rolls-Royce and Turbomeca sites in the UK and France.
Minister for Defence Equipment, Support and Technology, Philip Dunne, said:
This contract will provide important support for our Merlin and Apache fleets, which play an vital role defending this country's interests around the world. This includes defending the UK and protecting our personnel on operations in Afghanistan.

By improving the way we work with industry to maintain our helicopters with contracts like these, we can keep Apache and Merlin helicopters in the air for longer, which also ensures best value for money, saving for the taxpayer £300 million over 6 years compared with the previous support arrangements.
Air Commodore Mark Sibley, who is responsible for the maintenance of Apaches and Chinooks, said:
Merlins and Apaches have been used extensively in Afghanistan and are 2 key capabilities for our Armed Forces. This contract has a number of benefits for our Apache and Merlin crews, principally improving engine availability and reliability, while reducing costs.
Published 11 September 2013