News story
MID and NAWI seminars: the new directives
MID and NAWI seminars: Find out about the main changes in the new directives and how to book a place on one of the seminars.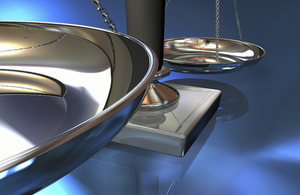 The Non-automatic weighing instruments directive (NAWI) and the measuring instruments directive (MID) have been revised and are due to come into force on the 20 April 2016.
In an effort to aid businesses and help those impacted by the changes, the National Measurement and Regulation Office (NMRO) are planning to hold two seminars, at the NMRO offices in Teddington. The first seminar on 24 November 2015 will focus on the NAWI directive, and the second seminar on 25 November 2015 will focus on the MID.
The purpose of the seminars will be to provide useful information to manufacturers and other interested parties about the changes, and to try and answer questions, which should help reduce the risk of non-conformant product being placed onto the market. In the event that a question is posted that cannot be answered entirely on the day it will be recorded and NMRO will issue a statement answering the question shortly after the event. It is our intention to ensure that no question goes unanswered.
What will be covered in the seminars
In the morning the seminars will include:
an introduction to the new directives and context of the legislative framework
a summary of the key changes to the directives (relevant standards / normative documents will be touched upon)
answers to some questions already posed
In the afternoon the seminars will include:
a questions and answers open forum with key NMRO staff including NMRO Technical Managers (and possibly members of the NMRO regulation team)
Please email the NMRO training mailbox to book on the seminars. Each Seminar will cost £295 per person, (no VAT applicable). Lunch and refreshments are provided. Places are limited as there has been a lot of interest in running these seminars.
Published 15 October 2015