News story
MHRA variation seminar: new CCC scheme for co-ordinating variation and PIQU applications
5 and 6 February 2015: Comprehensive training platform focusing on the MHRA's new composite co-ordinated collections (CCC) scheme.
This news article was withdrawn on
The event has taken place.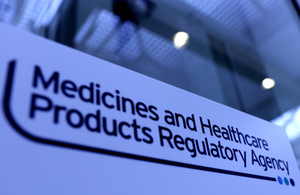 This unique not-to-be missed half-day event will provide a comprehensive training platform focusing on the MHRA's new CCC scheme for composite co-ordinated collections recently introduced as a result of MHRA red tape challenge exercise.
Registration
Registration is now open.
Visit our event website to book.
This is a one-stop-shop that co-ordinates the submission and assessment of multiple parallel variations and Patient Information Quality Unit (PIQU) applications which impact on the summary of product characteristics (SPC) and label/patient information leaflet. The seminar also gives an opportunity to clarify current guidance on variations grouping and PIQU submissions to make best use of current flexibilities.
The CCC scheme will be piloted for six months from October 2014 and will offer the following benefits:
processing and assessment of applications will be co-ordinated and more streamlined
only one consolidated mock-up will need to be submitted
the normal rules of grouping and bulking of variations will apply
at the moment the scheme will cost no more than current submissions
Why attend?
This event will explain how to use the new guidance to successfully compile and submit a CCC application and is an opportunity to learn how to co-ordinate variations and PIQU applications and to group variations (especially clinical variations) more effectively.
Delegates will hear directly from MHRA experts about the submission and validation of CCC applications and the assessment process. This event will reflect on MHRA and industry experiences gained during the CCC pilot and the common pitfalls and errors to avoid
Benefits of attending include:
learn about using the CCC scheme to coordinate your variations and PIQU applications
improve your organisation's efficiency in implementing SmPC and label/leaflet changes and facilitate rapid approval of variations
understand how to make better use of grouping variations through examples of good practice
discuss experiences gained with the CCC scheme during the pilot with MHRA experts and industry representatives
Who should attend?
This conference is a must attend event for all pharmaceutical companies and their agents involved in submitting variations to marketing authorisations and those involved in regulatory affairs.
Topics to be covered include:
an overview of the new CCC scheme for the coordinated submission and assessment of multiple concurrent variations and PIQU applications
how to use the MHRA's published procedural guidance on CCC to submit an application – practical experiences and examples from the MHRA's pilot phase
administrative and technical requirements for successfully submitting a CCC application to the MHRA via the Sentinel portal or CESP
required content of a CCC application
how to improve efficiency by grouping variations effectively
guidance on PIQU submissions
Published 29 January 2015