Press release
MHRA statement in response to Royal United Services Institute (RUSI) report: ON TAP
Press statement in response to RUSI's report on organised crime and the illicit trade in tobacco, alcohol and pharmaceuticals (ON TAP) in the UK.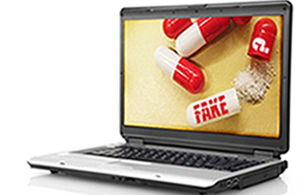 Alastair Jeffrey, MHRA Enforcement Group Manager said:
We welcome this report and as the UK regulator of medicines and medical devices, we are focused on tackling the illegal medicines trade. The report identifies much of the good work currently being undertaken by us and other government agencies.

Our priority is to protect public health and while the involvement of organised crime in the illegal trade of medicines is not new, our work continues to evolve to counter the growing influence of the internet and other factors. We're exploring the report's recommendations, a number of which are already being addressed by the provisions of the Falsified Medicines Directive which has been implemented in the UK and is coming into force in stages.

We would reiterate our advice that people should be alert to the risks of buying medicines online from illegitimate sources - medicines supplied cannot be guaranteed to meet set standards of quality and safety – in short, you don't know what you're getting, where it came from or if it's safe for you to take. If you have a specific health concern, our advice is to consult an appropriate healthcare professional, such as a doctor or pharmacist.
Background
MHRA is responsible for regulating all medicines and medical devices in the UK by ensuring they work and are acceptably safe. All our work is underpinned by robust and fact-based judgements to ensure that the benefits justify any risks. MHRA is a centre of the Medicines and Healthcare Products Regulatory Agency which also includes the National Institute for Biological Standards and Control (NIBSC) and the Clinical Practice Research Datalink (CPRD). MHRA is an executive agency of the Department of Health.
See the full report on the Royal United Services Institute website.
Media enquiries
News centre
MHRA
151 Buckingham Palace Road
Victoria
London
SW1W 9SZ
Email newscentre@mhra.gov.uk
During office hours: 020 3080 7651 (08:30 - 17:00)
Out of office hours: 07770 446 189 (17:00 - 08:30)
Office hours are Monday to Friday, 8:30am to 5pm. For real-time updates including the latest press releases and news statements, see our Twitter channel at https://www.twitter.com/mhrapress
Published 12 February 2015