Press release
MHRA assists development of UK manufacturing site for innovative drug-device product
MHRA helps in the development of a UK manufacturing site for BTG plc for varicose veins treatment.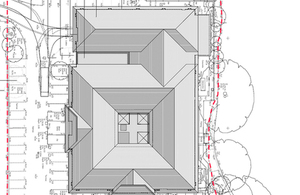 The Medicines and Healthcare products Regulatory Agency (MHRA) today published a fifth case study from the Innovation Office having advised healthcare company, BTG plc, in their development of a UK manufacturing site for a novel drug-device combination product to treat varicose veins.
After successful clinical trials, BTG consulted MHRA early to fully understand the manufacturing challenges and the decision was made to re-develop their existing site in Farnham, resulting in a £4m investment and creation of 50 additional jobs. Early dialogue with MHRA helped to ensure regulatory compliance, mitigate risk and make timely decisions.
"The business decision to manufacture in the UK was the right one for us, but it did pose considerable challenges. We needed to overcome these effectively in order to justify our investment. We were proactive in connecting with MHRA very early on in our planning process. MHRA responded quickly and we were able to develop an effective dialogue with them that positively shaped the project and helped us deliver great outcomes for us, patients and the UK."
Launched successfully in 2014, the innovative product is a minimally invasive treatment of varicose veins and plans are in place to enter new markets around the globe.
Gerald Heddell, MHRA Director of Inspection, Enforcement and Standards Division added:
"We're here, not just to regulate, but to listen – to ensure organisations of all sectors and sizes that are developing innovative medicines and products can access world-class regulatory and scientific advice. It's our goal to support companies in their challenges to develop medicines and devices that benefit public health and patient safety, positively influencing and affecting health outcomes for people around the world."
The Innovation Office at MHRA was launched in March 2013 and supports the Prime Minister's life science's strategy. This strategy calls for the encouragement of life science industries as a future growth area for the country. It is designed to help companies overcome barriers and it creates incentives for the promotion of healthcare innovation.
Background
This case study is the fifth in a series to be released by the Innovation Office at MHRA. The series has been developed with the Medicines Manufacturing Industry Partnership (MMIP). MMIP, which was launched by the Association of the British Pharmaceutical Industry (ABPI) and the BioIndustry Association (BIA) earlier this year, brings the UK's medicines manufacturing industry together to create an attractive and innovation-rich environment to drive UK competitiveness and to build international recognition in medicines manufacturing. This particular case study has been developed with the support of the BioIndustry Association (BIA) Manufacturing Advisory Committee (MAC), which supports the UK commercial bio-medicine manufacturing community by providing an experienced voice to address issues relevant to the biologics, vaccines, cell and gene therapy sector, and to cross-pollinate expertise and best practice.

MHRA is responsible for regulating all medicines and medical devices in the UK by ensuring they work and are acceptably safe. Underpinning all our work lies robust and fact-based judgments to ensure that the benefits justify any risks. MHRA is a centre of the Medicines and Healthcare Products Regulatory Agency which also includes the National Institute for Biological Standards and Control (NIBSC) and the Clinical Practice Research Datalink (CPRD). MHRA is an executive agency of the Department of Health.
Media enquiries
News centre
MHRA
10 South Colonnade
London
E14 4PU
Email newscentre@mhra.gov.uk
During office hours: 020 3080 7651 (08:30 - 17:00)
Out of office hours: 07770 446 189 (17:00 - 08:30)
Office hours are Monday to Friday, 8:30am to 5pm. For real-time updates including the latest press releases and news statements, see our Twitter channel at https://www.twitter.com/mhrapress
Published 26 March 2015