Message from Chief Medical Officer about breast implants
The Medicines and Healthcare products Regulatory Agency (MHRA) is not recommending routine removal of the Poly Implant Prothese (PIP) silicone…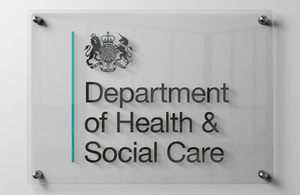 The Medicines and Healthcare products Regulatory Agency (MHRA) is not recommending routine removal of the Poly Implant Prothese (PIP) silicone gel breast implants. There is no evidence of any disproportionate rate of implant rupture or any increase in incidence of cancer associated with these implants. The MHRA expert advisers do not believe that the risks associated with surgery from breast implant removal can be justified in the absence of further evidence.
Chief Medical Officer Dame Sally Davies said:
"Women with Poly Implant Prosthese (PIP) implants should not be unduly worried. We have no evidence of a link to cancer or an increased risk of rupture. If women are concerned they should speak to their surgeon.
"I will be writing to GPs so that they are aware of the concerns women may have and can talk them through with their patients.
"While we respect the French Government's decision, no other country is taking similar steps because we currently have no evidence to support it. Because of this, and because removing these implants carries risk in itself, we are not advising routine removal of these implants.
"The Secretary of State has been liaising with his French counterpart,
and the MHRA is in contact with the French regulatory agency. Our experts will continue to examine any further evidence from France and across the world on this issue, and will keep this situation under close review."
Read the letter sent to GPs, NHS Medical Directors and cancer and plastic surgeons from Professor Dame Sally C Davies
Published 23 December 2011