Meningitis B vaccine price negotiations begin
Negotiations with drug company Novartis to secure price for MenB vaccine have begun in bid to add it to childhood immunisation programme.
This news article was withdrawn on
This news story has been withdrawn because it's over 5 years old. See PHE's latest news.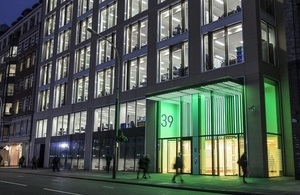 Earlier this year, the Joint Committee on Vaccination and Immunisation (JCVI), the government's independent vaccine experts, recommended that the meningococcal B (MenB) vaccine should be offered to infants starting at 2 months of age, but were clear that this recommendation was dependent on the vaccine being bought at a cost-effective price considerably below the list price.
Since the JCVI's recommendation, senior officials in the Department of Health and Public Health England have been putting the necessary legal and technical arrangements in place so the negotiation process could begin.
Deputy Chief Medical Officer, Professor John Watson said:
MenB can have a devastating impact on children and families, which is why we are keen to work with Novartis to agree cost-effective terms for buying the vaccine as soon as possible so children are protected.

I recognise that families want to see the vaccination programme introduced quickly, but NHS funds must be used as effectively as possible and it is right we follow due process to make sure this happens. Documents have been sent to Novartis so negotiations can begin, we hope they will work constructively with us to ensure a cost effective price is reached rapidly.
Dr Paul Cosford, PHE's Director of Health Protection and Medical Director, said:
We are working closely with our partners in NHS England to ensure that, if the procurement is successful, we are ready for the UK to become the first country in the world to roll out a national immunisation programme to protect children from MenB.
Published 1 August 2014