News story
Matthew Bowcock, David Bryan, Julie Finch, David Joseph and Nazo Moosa join Arts Council England board
Maria Miller appoints new members to the National Council of Arts Council England.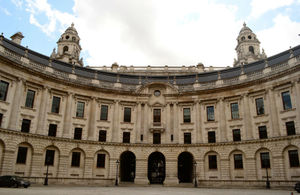 Biographical details
Matthew Bowcock
Matthew Bowcock was until recently Chairman of UK Community Foundations. He is a trustee of the Beacon Awards and a member of the Big Society Capital advisory board. Matthew was a founding director of Localgiving.com and a member of the Philanthropy Review Board. In 2012 he authored a report for the Secretary of State for Culture, Media and Sport's Digital Giving in the Arts – Democratising Philanthropy. He has been appointed a trustee of Watts Gallery.
His background is in technology entrepreneurship, company start-up and investment, international marketing and company directorship. After completing a Law degree Matthew worked for international technology companies before setting up a software business in 1989, the first of several businesses he has established in Australia, the US and the UK.
In 2000 Matthew established The Hazelhurst Trust, a private family trust, and since 2005 has focused his energies on developing a new culture of engaged philanthropy in Britain. He holds no other public appointments.
David Bryan MBA FRSA
David Bryan is the Managing Director of Xtend UK Ltd, a consultancy working in the fields of organisational change, leadership development and diversity. He has over 20 years consultancy experience, mostly in the voluntary and public sector – local government & NHS leadership. Prior to becoming an Organisation Development consultant he worked in senior management within the voluntary sector, in academia and the arts. He has worked with several art forms as a bookshop manager, venue director, producer of contemporary dance, festival organizer and arts consultant. He has lectured on Management Studies at Goldsmith College; Arts Management at Birkbeck College and Caribbean History through Literature at City Lit Institute; and taught on a post-graduate social work course at South Bank University. Previous non-executive positions have included Camelot Foundation and National Council for Voluntary Organisations (NCVO). He is a Governor of Dunraven School in Lambeth, and he holds no other public appointments.
Julie Finch MBA FRSA
Julie Finch is Head of Museums, Galleries and Archives for Bristol, a position she has held since 2009, with responsibility for the City Museum and Art Gallery, M Shed, three historic houses, a Roman villa, the Archives and Modern Records, the Bristol and Regional Archaeological Service and Environmental Service. From 2006-2009, she had been the Deputy Director at Bristol Museums, Galleries and Archives, and Project Director for the £27 million project to deliver a new museum for Bristol.
Julie has previously achieved great success as Director of the National Football Museum (2004-2006). She is a voluntary Committee Member (South West) for the Heritage Lottery Fund, and is a Fellow of the Royal Society of Arts. She holds no other public appointments.
David Joseph
David Joseph joined Universal Music in August 1998 as general manager of the company's Polydor label before moving up in February 2002 to become managing director and later co-President of Polydor. In March 2008, he was promoted to Chairman and CEO of Universal Music UK.
Alongside Polydor, Universal Music UK's labels include Capitol, Decca, Island and Virgin EMI. The company is home to successful artists from across the musical spectrum including The Rolling Stones, Take That, Florence + The Machine, Mumford & Sons, Elbow and Emeli Sandé. It also releases the music of global superstars such as Lady Gaga, Rihanna and Eminem.
Prior to joining Universal Music in 1998, Joseph was at RCA where he was head of artist development working with artists including Take That, Kylie Minogue and Annie Lennox. In 2005 Joseph became a member of the BPI Council and for the past three years was Chairman of the BRITs Committee, which oversees the BRIT Awards. He is currently working with Doreen Lawrence on Unity, the O2 concert in September 2013 marking the 20th anniversary of Stephen Lawrence's murder. He holds no other public appointments.
Nazo Moosa
Nazo Moosa is the Managing Partner of C5 Capital, a technology-oriented investment firm. From 2000-2012, she worked for The Carlyle Group, a global alternative asset management company, focussing on investments in the digital media and technology sectors. Prior to Carlyle, she invested in small to medium sized companies at JH Partners, a San Francisco based private equity firm. Nazo has extensive experience serving on the boards of various technology and media companies including Transics, Bigmouth Media and LBi. She is currently a Board Member and Chair of the Audit Committee of the Charity Commission, for which she receives £350 per day for a minimum of 1 day's work per month. She holds no other public appointments.
Background
Arts Council England (the Arts Council) is sponsored by the Department for Culture, Media and Sport. It is a non-departmental public body established under Royal Charter and also a charity registered with the Charity Commission.
Arts Council England champions, develops and invests in artistic and cultural experiences that enrich people's lives. It supports a range of activities across the arts, museums and libraries – from theatre to digital art, reading to dance, music to literature, and crafts to collections. Its mission is to achieve 'great art for everyone'.
Between 2011 and 2015, it will invest £1.4 billion of public money from government and an estimated £0.85 billion from the National Lottery to help create these experiences for as many people as possible across the country. The Arts Council's latest annual review and accounts for 2011-2012 are available from the Arts Council's website.
The Council is the governing body or non-executive board of the Arts Council, and Council members are also the trustees of the charity. Council members are unpaid, although travel and other expenses will be reimbursed, and are currently expected to devote up to 15 days per year to the task, on average.
All public appointments are made on merit and political activity plays no part in the selection process. However, in accordance with the original Nolan recommendations, there is a requirement for defined political activity in the last five years to be made public. All five appointees have declared no such political activity.
Published 19 August 2013