Marking the journey of LGB&T equality
February marks the annual celebration of LGBT History Month.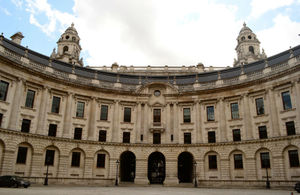 First held in the UK in 2005, LGBT History Month celebrates the lives and achievements of lesbian, gay, bisexual and transgender people, and the contribution that this diversity makes to society.
It also provides an opportunity to reflect on the progress made towards LGB&T equality, and the challenges that remain.
Hundreds of events are taking place up and down the country to mark LGBT History Month for people to learn more about the histories of lesbian, gay, bisexual and transgender people in Britain.
What our Equal Marriage plans mean
##
Leading the way in LGB&T equality
Minister for Women and Equalities, Jo Swinson, said:
"LGBT History Month is a great opportunity to recognise and celebrate the huge contribution that LGB&T people make to our society and the journey we have made in advancing equality and rights in the UK. There are many inspiring people who have made a significant contribution in their chosen fields, who have had to overcome barriers because they happened to be lesbian, gay, bisexual or transgender.
"The UK is leading the way in LGB&T equality and we continue to make great strides in advancing equality in the workplace, education and family life. We can be proud of the real progress that has been made in recent years. But we know there is more to do.
"We live in an increasingly diverse society and everyone, regardless of their gender identity or sexual orientation, should have the opportunity to fulfil their potential. This Government is committed to eliminating the prejudice and discrimination that prevents LGB&T people from being able to play their full part in our society."
Key achievements
This Government has a lot to be proud off - we are committed to advancing LGB&T equality and we have made a real difference:
we recently announced that same-sex couples will be allowed to get married - the Marriage (Same Sex Couples) Bill is currently making its way through Parliament
in December 2011, we changed the law to allow same-sex couples to register their civil partnership on religious premises on a permissive basis
we now recognise 75 overseas same-sex partnerships as equivalent to UK civil partnerships, 50 more than when the Civil Partnership Act 2004 was enacted
we have delivered on our commitment to bring forward legislation to disregard consensual gay sex convictions, and those affected may now submit applications
Further information
Published 1 February 2013