Press release
Marcus Bryson appointed as Chairman for Aerospace
Marcus Bryson has been appointed as Chairman for Aerospace to help drive growth through increased Trade and Investment.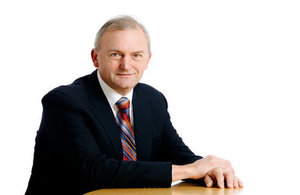 Business Minister Anna Soubry and Lord Maude of Horsham, Minister for Trade and Investment, today (20 October 2015) welcome Marcus Bryson, President of ADS and industry chair of the Aerospace Growth Partnership (AGP), as Chairman for Aerospace, working together with the BIS Aerospace and UKTI sector teams, responsible for inward investment and exports.
Marcus will champion the UK aerospace sector in the UK and overseas, as well as helping drive delivery in line with the goals of the Aerospace Growth Partnership. He brings a wealth of business leadership experience to this new role having been Chief Executive of GKN Aerospace since 2000 and also chairing the AGP, which brings industry and government together to tackle barriers to growth, boost exports and grow high value jobs in the UK.
This role of chairman will provide high level direction on exports and inward investment across aerospace teams at the Department for Business, Innovation and Skills (BIS) and UK Trade and Investment (UKTI). Further deepening the AGP collaborative approach by bringing industry experience together with the BIS and UKTI teams will enhance policy and service delivery on exports and inward investment. This will enable government to provide better support for companies at all levels of the supply chain so that the UK remains Europe's leading aerospace nation.
Anna Soubry welcomed the appointment :
Marcus brings with him a huge amount of industry expertise and knowledge, including leading GKN's Aerospace business and chairing the Aerospace Growth Partnership. Closer collaboration between the UKTI and BIS aerospace sector teams will help accelerate Britain's growth and boost the government's trade and investment ambitions.
Lord Maude said:
Having someone of Marcus' stature in the role of industry champion is immensely valuable and will connect the team closely to the goals of the AGP.
Marcus Bryson commented:
The AGP has been a tremendous success and I am proud to have led that work for industry over the past 5 years. Not only has it led to improved relationships and new collaborations in business, but also it's transformed the way industry works with government. I look forward to building on that in my new role, driving increased exports and investment.
Published 20 October 2015