News story
Man jailed over passport fraud
Jail for man who supplied British passports to illegal immigrants.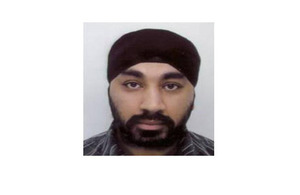 A man who attempted to help illegal immigrants get into the UK with British passports has been jailed for nearly four years.
Paramjit Singh Chopra, 33, of Norwood Close, Southall, a British national of Afghan origin was arrested by Border Force officers at Heathrow on Monday 23 May 2011.
Investigations showed that he had been involved in several attempts to bring Afghan nationals into the UK and Ireland.
The first of these was in February 2011, when four individuals who were believed to be Afghan nationals were refused entry to Ireland after arriving in Dublin on a flight from Paris. They had attempted to use four British passports. Investigations showed Chopra had booked the flights.
Passports
In April 2011 an Afghan family arrived at Heathrow Terminal 4 and attempted to enter the UK using three genuine British passports, including those belonging to Chopra's wife and child.
Chopra's fingerprints were later found on their boarding passes.
Five days later another group of Afghans arrived at Terminal 5, again attempting to use British passports. Chopra's fingerprints were found on one of the documents.
Following his arrest Chopra pleaded guilty to eight charges of attempting to facilitate illegal immigration and one charge of money laundering.
A judge at Isleworth Crown Court sentenced him to three years and eight months in prison on Thursday 27 June.
Scam
Senior investigating officer Jon Bush said:
Chopra's scam saw him attempt to pass off Afghan migrants as genuine British passport holders.

Thanks to the vigilance of Border Force officers and the hard work of our investigators he has been stopped from helping illegal immigrants into the country.
Anyone with information about immigration crime can contact Crimestoppers on 0800 555 111 anonymously.
Published 28 June 2013