Major expansion of National Citizen Service for 16-year-olds
The Prime Minister David Cameron today announced that National Citizen Service (NCS) for 16-year-olds will be tripled in size.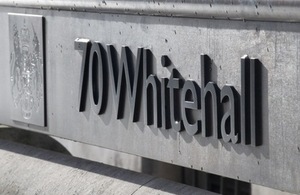 The Prime Minister David Cameron today announced that National Citizen Service (NCS) for 16-year-olds will be tripled in size to offer 90,000 places by 2014.
NCS is a voluntary programme that gives 16-year-olds the opportunity to take on new challenges, learn new skills and make a difference in their communities. Young people from very different backgrounds are brought together into a team, with a common objective, to achieve something of which they can all be proud.
Activities include outdoor team-based challenges; structured tasks to develop personal skills; visiting and helping groups in the local neighbourhood; and designing and delivering a social action project in consultation with local communities. Following the first pilot this summer, up to 30,000 places will be offered in 2012 and 90,000 by 2014. 
Nick Hurd, Minister for Civil Society, said: 
We all want a bigger, stronger society where people get involved and do their bit. National Citizen Service has already inspired thousands of young people to become active in their communities. I've met so many young people who completely changed their outlook on life during this year's National Citizen Service. I'm deeply proud of the participants and very excited about what we can achieve in the future.
Minister for Children and Young people, Tim Loughton said: 
National Citizen Service is one of the most exciting youth policies this Government is doing. NCS is not just about volunteering, it's about personal development, mixing, community engagement, transition to adulthood and rites of passage.

The young people I met at the pilots running this summer, from a wide range of social backgrounds, were really enthusiastic about the project. Many said they would recommend NCS to their friends and wanted to return to support NCS as volunteers in future years.
"I'm delighted that even more young people will benefit from this pioneering programme as we roll it out across the country."
Evaluation of this year's pilot is currently underway and the results will inform the future model for NCS. Initial evidence is very encouraging. The Challenge Network, the largest pilot provider this year, reported:
Over 15,000 young people expressed interest for 3,200 places
nearly 100% attendance rate and a 95% retention rate throughout the full-time stages of the programme
the social mix reflected communities they are worked in - approximately 18% came from low income families, 5% were independently educated indicating a high income family, 1% had attended pupil referral units, 3% had been in care, 5% had a disability and 46% were from BME backgrounds
66% had no prior experience of other voluntary youth programmes or community leadership roles. 
Published 5 October 2011