News story
Mackerel and north sea fishing quotas agreement reached
An agreement has been reached between the EU, Faroe Islands and Norway - with a great result for the UK - following years of negotiations over mackerel fishing.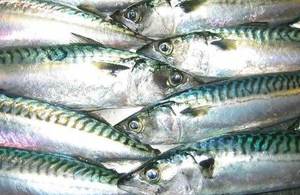 The agreement reached will mean that the EU, Norway and Faroe Islands will all fish mackerel sustainably after each party agreed to split the available quota fairly. It is estimated that the extra quota that will now be available will be worth over £100 million to the UK economy in 2014.
Mackerel is the UK's most valuable fish stock and this deal will be good for mackerel stocks as well as fishermen.
In addition, the EU and Norway have signed an agreement for 2014 on the North Sea fishing quotas that is a very good deal for the UK. It includes a 5% increase in quota for North Sea cod quota.
Fisheries Minister George Eustice said:
We have secured an important agreement between the EU, Norway and the Faroes on the long-running mackerel dispute.

Mackerel is the UK's most valuable fish stock and this deal is a significant step forward to help manage our stocks effectively.

Talks have also ended successfully on the North Sea stocks, with additional fish quotas agreed for the UK fleet for North Sea cod.
We also gained 2,600 tonnes of haddock and 750 tonnes of whiting as part of the negotiations which will give UK fishermen more fish to catch.
Published 13 March 2014