News story
Lorraine Kelly launches Christmas Box appeal
Journalist and broadcaster Lorraine Kelly today launched the uk4u Thanks! Christmas Box campaign.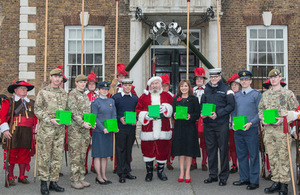 The charity is sending more than 18,500 Christmas Boxes full of festive cheer to servicemen and women right across the world who are hard at work away from their loved ones.
This includes personnel on the recently deployed HMS Illustrious, assisting with the humanitarian effort in the Philippines following Typhoon Haiyan, and those serving in Afghanistan.
The charity will also be sending boxes to those personnel recovering in hospital over the festive period.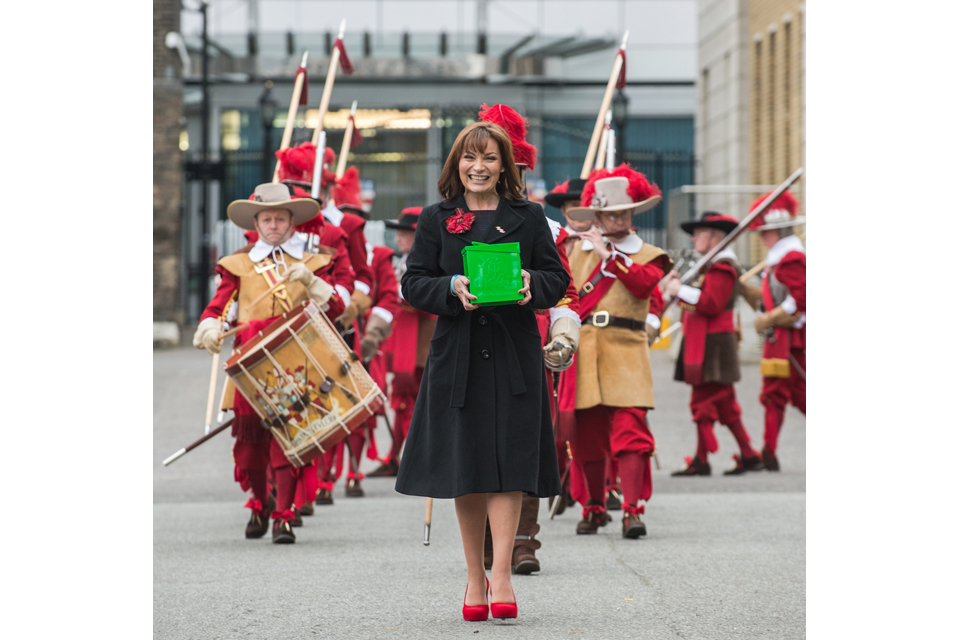 Lorraine was joined by service personnel at Armoury House, the historic headquarters of the Honourable Artillery Company, Britain's oldest army regiment, in the heart of the City of London.
She led the 15-strong, colourful Company of Pikemen and Musketeers, complete with a drumbeater and a fifer, from Bunhilll Row onto the parade ground in front of Armoury House.
Speaking at the event, Lorraine said:
It was brilliant to take the salute with the dashing Pikemen and Musketeers today, and I'm honoured once again to give my support to the uk4u Thanks! Christmas Box appeal.

The charity does a great job in making sure all our servicemen and women away from home and their families receive a wonderful box of goodies on Christmas Day.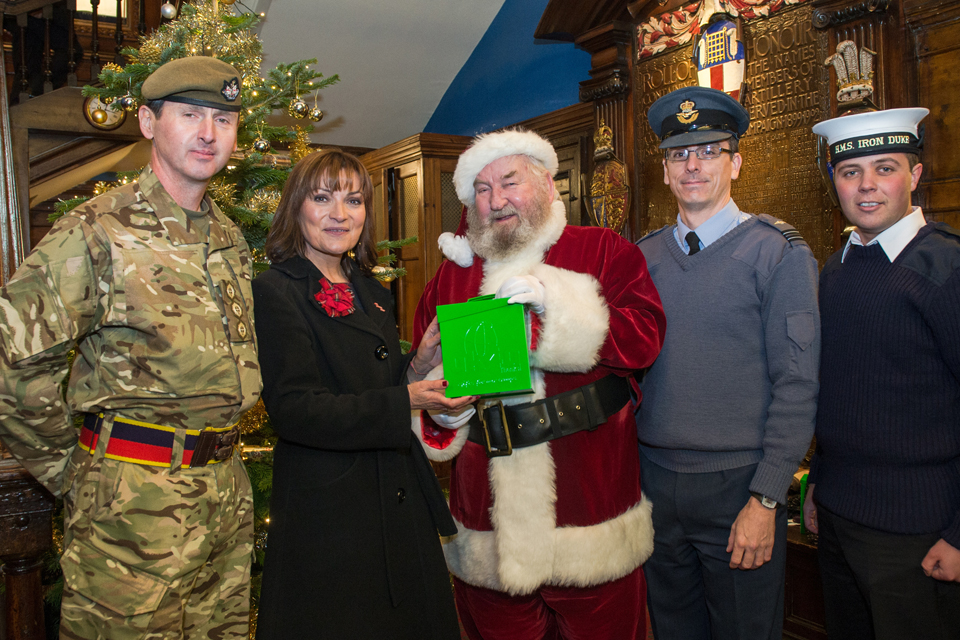 The ceremonial parade of the Pikemen and Musketeers, who were dressed in their scarlet and buff uniforms of the 17th century, included a presentation of arms and an impressive drum roll to welcome not only personnel from all 3 Services, but also the uk4u Thanks! charity's very own Father Christmas, all carrying this year's Christmas Box.
Defence Minister Anna Soubry said:
This Christmas, as we enjoy a special time of year with our close friends and family, it is important to remember the thousands of Armed Forces personnel deployed around the world working tirelessly on operations away from their loved ones. I am delighted to support the great work of uk4u Thanks!

A donation to the charity by members of the public helps to ensure a 'present on behalf of the nation' for those deployed servicemen and women, instead of sending a 'goodwill package' this Christmas, which can delay that all-important personal mail.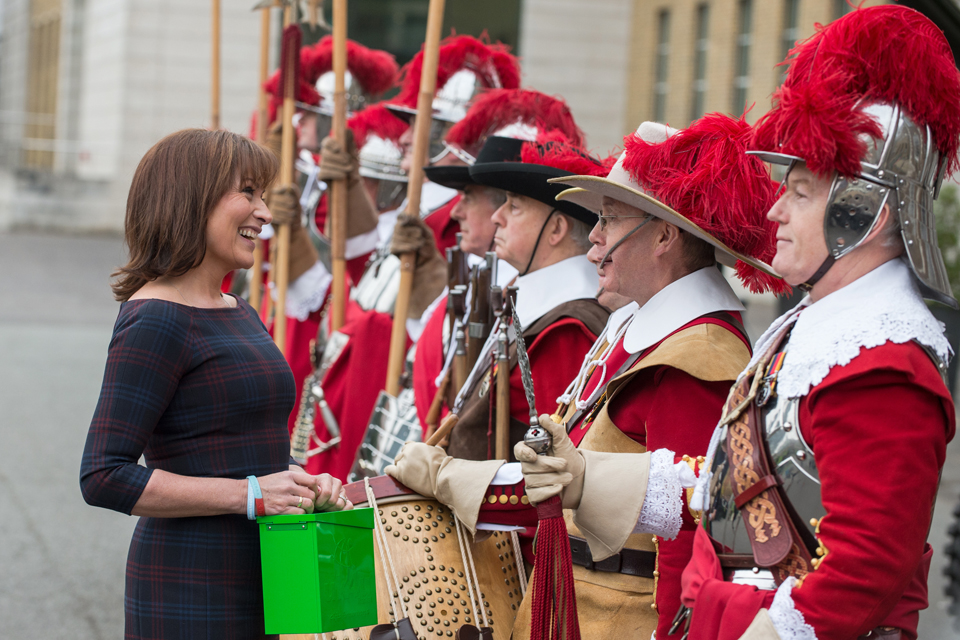 Members of the public who want to support the Armed Forces this Christmas are urged to donate to a service charity.
Published 3 December 2013