Public urged to show Christmas support through charities
With just 50 days to go, kind-hearted members of the public are reminded to show their support through service charities this Christmas.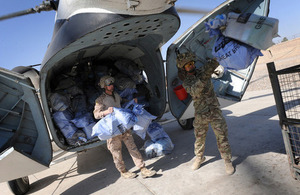 In previous years, the British Forces Post Office (BFPO) has received a high volume of gifts and parcels intended for personnel on operations in Afghanistan and around the world, including Royal Navy ships.
As this mail can cause delays to personnel getting post from loved ones, members of the public are being urged to donate to existing service charities instead.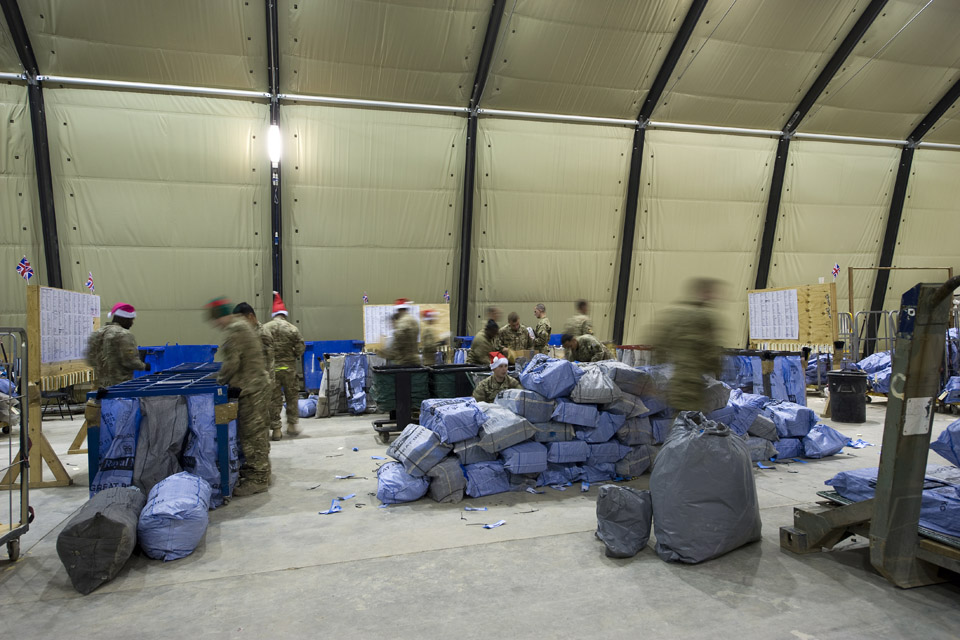 Head of the BFPO, Colonel Stephen Heron, said:
As we get closer to Christmas it's important to remind people that, though their generosity is appreciated, the most important thing for our men and women on operations is to receive mail from their loved ones.

With this in mind we are urging the public to donate to recognised service charities, which can use their experience to focus their efforts directly on what will be of most benefit to deployed service personnel.
The public is also reminded that, due to the ongoing redeployment of UK personnel and equipment as responsibility for security is handed over to the Afghans, there will be significantly fewer UK troops in Afghanistan this Christmas compared to previous years.
How to show your support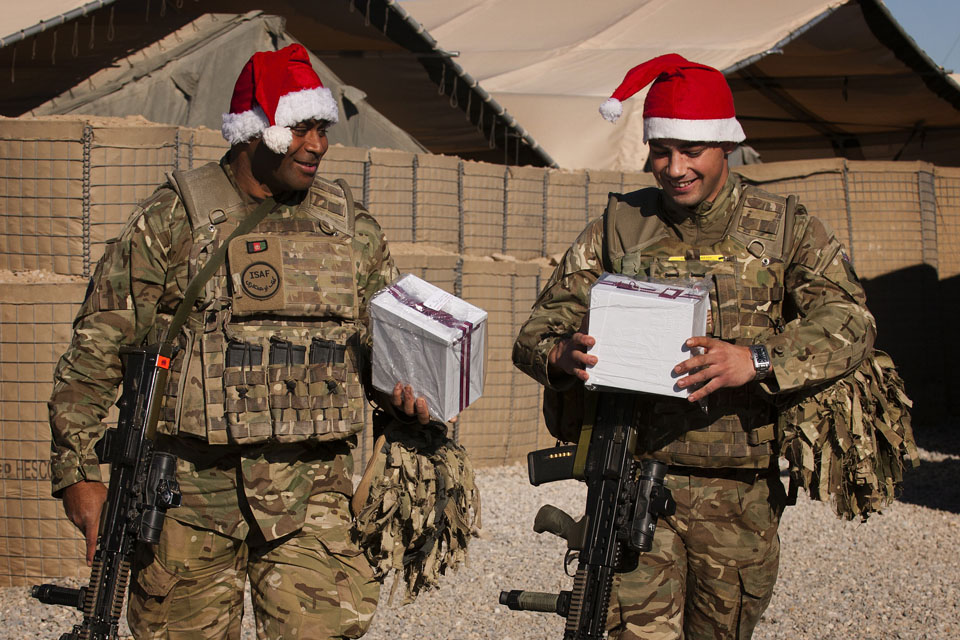 The best way to support personnel on operations abroad is to make donations to approved charities such as uk4u Thanks! which works with BFPO to make use of any spare space in the existing supply chain.
The uk4u Thanks! Christmas Box appeal, which has sent festive boxes to personnel for 7 years, ensures a present 'on behalf of the nation' is sent at Christmas to every serviceman and servicewoman working overseas.
People can donate to this and other charities now to show their support and appreciation, and are encouraged to do so rather than sending their own gifts by post.
Sally Little, uk4u Thanks! director and trustee, said:
Christmas is a difficult time for servicemen and servicewomen who are serving away from their families on operations. uk4u sends them all a Christmas box filled with useful and fun items.

This year over 18,000 boxes will be sent all over the world using spare space in military transport; therefore we do not put additional strain on BFPO at Christmas. We know from feedback received that this helps to raise the morale of our troops at Christmas.

uk4u would like to thank all our sponsors and members of the public who donate, without whose support we would not be able to send the boxes.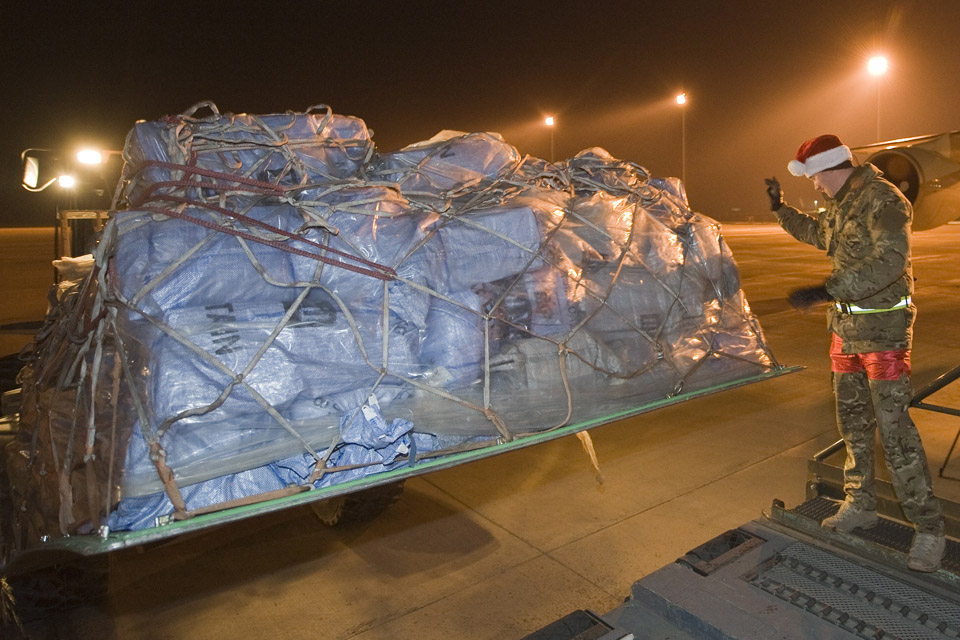 Published 5 November 2013