Long term conditions e-learning tools for NHS and social care workforce
There are a number of online resources available to help the NHS and social care workforce in their work with people suffering from long term conditions.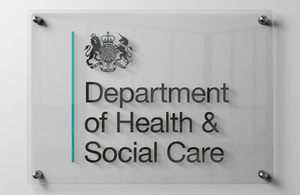 Please note you will need to register with the site provider to access these toolkits.
Care planning e-learning toolkit: A 90 minutes introduction in 3 modules to personalised care planning - what it is, how it can benefit patients and staff and the skills, approaches and behaviours needed for effective delivery. The tool also uses case studies to illustrate and has a separate workbook. It concludes with a learning assessment.
Self care e-learning toolkit: These three short modules are designed as an introduction to supporting people with long term conditions to self care. By the end of the learning, healthcare professionals will be able to understand their role in supporting people to self care, and the types of support that help people manage their condition and make informed choices about their health and care.
Information prescriptions e-learning toolkit: A 90 minute introduction to Information Prescriptions, and how they support people with LTCs to manage their condition. The 4 modules focus in the skills and competencies needed to asses and respond to individual patients' needs for information through an information prescription.
End of life care e-learning toolkit: Aims to enhance the training and education of all those involved in delivering end of life care to people, so that well-informed high quality care can be delivered by confident and competent staff and volunteers, across health and social care.
The Johns Hopkins Adjusted Clinical Groups® (ACG®) System offers a way to measure morbidity to improve accuracy and fairness in evaluating provider performance, identifying patients at high risk of an LTC, forecasting healthcare utilisation and setting equitable budgets. For more information visit the ACG website.
Published 25 July 2011