London Conference on Cyberspace gets underway
International business leaders join Government Ministers to address key issues facing the internet.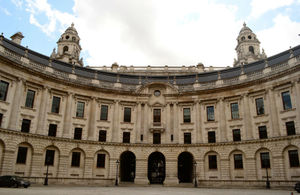 The London Conference on Cyberspace begins today and will bring together Governments, international organisations, NGOs and businesses from across the world. The two day conference will start to address how all of these key actors in cyberspace can maintain the economic and social benefits of the internet and guard against the criminal and security threats posed in cyberspace. 
Hosted by Foreign Secretary William Hague, the conference will hear from key speakers including: Helen Clark, Administrator of the United Nations Development Programme; Jimmy Wales, founder of Wikipedia; Atiaf Alwazir, Yemeni activist and researcher; Sachin Pilot, Indian Minister of Communications; Yu Zhou, Vice President, Tudou.com; Eugene Kaspersky, CEO Kaspersky Lab.
More details on the programme, including speakers, delegates and the themes the conference will discuss.
Get involved
You can join in the online debate by following @LondonCyber and using #LondonCyber to tweet comments and questions during the Conference. You can also post questions/comments on the Foreign Secretary's page on Facebook.
Selected questions will be fed into the live Conference sessions and adding one of thematic hashtags (#social, #economic, #crime, #access, #security) will allow your question to be matched to the right session.
Further information
Published 28 August 2012