London 2012 athletes giving back
British athletes to help coach an inspired generation.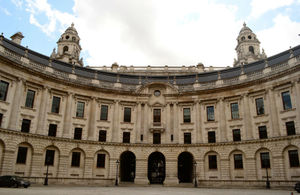 Secretary of State for Culture, Media and Sport Maria Miller today revealed that top British athletes will be dedicating a total of 5000 days a year to teach and mentor young people to inspire them to get involved in sport.
The athletes will go into local schools and sports clubs up and down the country as a condition of receiving Exchequer and National Lottery funding for the four years leading up to theRio Olympic and Paralympic Games in 2016.
Maria Miller said: "In schools and clubs across the UK our Olympic athletes will be dedicated to helping the next generation shine as they themselves have shone this summer."
We announced in August that the elite sport body UK Sport will receive around £125 million a year of public money (Exchequer and Lottery combined) over the next four years, providing sports' governing bodies with the certainty they need to put long-term plans in place to try to emulate, or even better, the 2012 medal haul achieved by British athletes at both the Olympic and Paralympic Games in Rio in four years.
The funding means Britain's elite athletes are able to train full time and focus on performing at the top of their game in world-class competition.
Further information
Published 10 October 2012