Press release
Levels of healthcare-acquired MRSA and C. difficile infections remain stable
The latest monthly MRSA bacteraemia (bloodstream infections) and Clostridium difficile infection figures are published today.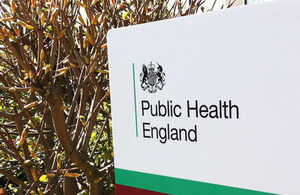 The latest monthly MRSA bacteraemia (bloodstream infections) and 'Clostridium difficile' infection figures are published today and are available via the Public Health England (PHE) website. The data shows that levels of infection have remained fairly stable in recent months.
Figures for October this year show that there were 31 MRSA bacteraemias apportioned to hospital trusts and 424 'C. difficile' infections. This is compared to 23 MRSA and 457 'C. difficile' infections in October 2012.
The most recent annual MRSA and 'C. difficile' figures show a reduction from the previous year, with 924 MRSA bacteraemia and 5,974 'C. difficile' infection cases apportioned to hospital trusts in the financial year ending March 2013 compared with 1,116 MRSA and 7,689 'C. difficile' cases the year before.
MRSA bacteraemia was previously strongly associated with hospitalised patients. However, we now see the community-onset cases outnumbering those acquired via contact with healthcare.
Cases of MRSA bacteraemia occurring within the community setting is not a new development. Staphylococcus aureus bacteria which is found on the skin can infect open wounds (bedsores, ulcers or boils etc.) and if not treated appropriately can progress to cause bacteraemia.
Professor Alan Johnson, consultant clinical scientist in the healthcare associated infections department said:
After years of substantial decreases in the levels of MRSA and C. difficile infections it is not surprising that the level of reductions is now much lower.

Staff across the NHS have done a tremendous job over the past few years in getting these numbers down and keeping them down. However, we must not become complacent, as whilst we have seen large reductions in infections occurring in the hospital more work is needed to address those infections which manifest in the community, with healthcare interventions tailored for this setting.
Ends
Notes to Editors
MRSA infections were at their highest in 2003 when there were 7,700 MRSA bacteraemias reported. The highest number of episodes for 'C. difficile' was recorded in 2007 when Public Health England recorded 57,247 reports in 2007, comprising 52,980 from England, 2,883 from Wales and 1,384 from N. Ireland.

Since the introduction of mandatory surveillance of both MRSA and C.difficile in 2004, there has been a sustained decrease in the numbers of healthcare-acquired infections. This has been achieved through a number of measures including strict hand hygiene regimes and changes to how medical devices are managed in patients in hospital.

When the mandatory surveillance of C. difficile was first introduced it was firstly in those aged over 65 then expanded to those aged over two in April 2007.

Public Health England's mission is to protect and improve the nation's health and to address inequalities through working with national and local government, the NHS, industry and the voluntary and community sector. PHE is an operationally autonomous executive agency of the Department of Health.
PHE press office: National Infection Service
PHE press office, infectious diseases
61 Colindale Avenue
London
NW9 5EQ
www.gov.uk/phe Follow us on Twitter @PHE_uk
Published 4 December 2013