Leading artists head the line-up for the London 2012 Festival
First group of commissions unveiled.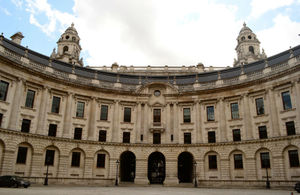 Cate Blanchett, Toni Morrison, Olafur Eliasson, Damon Albarn, Mike Leigh and Jude Law will have starring roles in the London 2012 Festival that will  provide an outstanding summer of cultural events across the UK.
"Today an invitation has gone out to the UK and to people across the world to join an extraordinary and inspirational party," said Ed Vaizey, Culture Minister. "With millions of tickets, hundreds of thousands of them free, the London 2012 Festival really will be a chance for everyone to celebrate."
The 12 week arts marathon will open on Midsummer's Day 21 June 2012 and run to the last day of the London 2012 Paralympic Games on 9 September 2012.
More than 1,000 nationwide events ranging from dance, music, theatre, the visual arts, film and digital innovation are planned with the aim of pulling in over three million people. The Festival will leave a lasting legacy for the arts in the UK.
The Festival website, listing all events, will be launched next summer with the main programme being announced in Autumn 2012.
Further information
Published 13 August 2012