Press release
Launch of review into DVLA to deliver better services
DVLA review to make recommendations on how to make services better and identify improvements.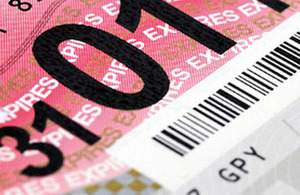 A wide-ranging review into how the Driver and Vehicle Licensing Agency (DVLA) can deliver better services and save money for the taxpayer has been launched today (8 October 2013) by Roads Minister Stephen Hammond.
The government is committed to improving motor services and a thorough review of DVLA's operation is a key element of this pledge. Services to DVLA customers will not be affected during the review.
The review will consider each part of the DVLA to identify improvements and make recommendations on how to make services better, including how best to move more services online and identifying how to increase the use of services that are already online.
Mary Reilly, a non-executive director of the Department for Transport, will lead the 3-month review before submitting a report to ministers outlining formal recommendations for transformation within the DVLA.
Roads Minister Stephen Hammond said:
The DVLA has a reputation for delivering world-class standards of service, but there is always room for improvement, particularly with the growth in digital technologies.

We want DVLA to lead the way in providing excellent digital services to meet the needs of their customers. This review will provide an opportunity to identify how the DVLA will operate in the future to meet the needs of motorists and businesses.
The terms of reference for the review is available.
Roads media enquiries
Media enquiries 020 7944 3021
Out of hours media enquiries 020 7944 4292
Switchboard 0300 330 3000
Documents relating to the DVLA review
Published 8 October 2013