News story
Latest figures show huge growth in employment for UK nationals
New data shows we are building an immigration system that works in the national interest and supports growth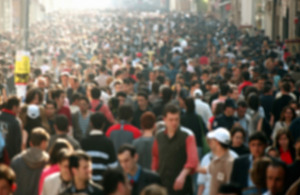 The Office of National Statistics' data has revealed that employment levels in the UK have soared with an increase of 423,000 in the quarter to March 2013. A huge 86% of this over the last year can be attributed to UK nationals.
The results follow the government's measures to drive down net migration. Immigration routes into the UK have been tightened while still ensuring the UK continues to attract brightest and best high-skilled workers.
Our reforms are working
Immigration Minister Mark Harper said:
These figures show that we are building an immigration system that works in the national interest and is supporting growth. The rise in numbers in employment has benefitted British citizens first, but we are still attracting skilled migrants to come to the UK where they are needed by British businesses.

Our reforms are working, and they are having an impact in all the right places. We have tightened immigration routes where abuse was rife and net migration is down by almost a third as a result. We will continue to work hard to ensure that net migration is reduced from the hundreds of thousands to the tens of thousands by the end of this Parliament.
Rise in employment for UK nationals
This the fourth consecutive quarter to show a large rise in employment for UK nationals and a smaller growth of foreign nationals. In stark contrast between 2004 and 2011 the growth in numbers of non-UK nationals in employment was substantially greater than growth in UK nationals employed in most quarters.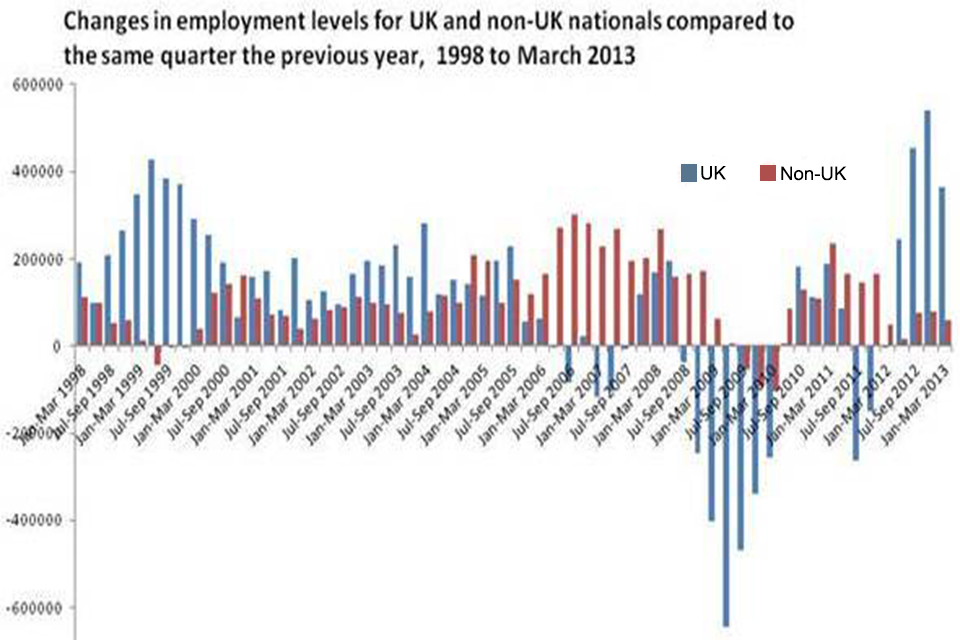 The Immigration Bill, announced in the Queen's Speech, will further reform the system and support growth. Stringent new measures are being brought in to encourage people into the country who will contribute and discourage those who are a burden.
Published 15 May 2013