Press release
Lancet publishes series of obesity articles
The Lancet has published a series of articles on obesity which suggest that 40 per cent of adults could be obese by 2030 if current trends continue.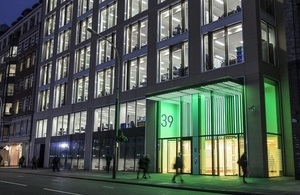 In response, Health Minister Anne Milton said:
"We will be saying more about our plans to tackle obesity in a new document later this year.
"Tackling obesity is a priority for the Government and through Change4Life, we are encouraging people to make simple changes, such as eating more fruit and vegetables, cutting down on fatty foods and being more active.
"If we are to find new ways of supporting people to change their behaviour and achieve real sustained improvements in public health we need to work with public health, voluntary and commercial organisations. We believe that collective voluntary effort through the Responsibility Deal can deliver real progress quickly. For example we are working with industry to put calories on menus to provide consumers with informed choices.
"We have no current plans to impose a 'fat tax', but we are working with food companies to reduce fat, sugar and salt and ensure healthier options are available. We also want to see businesses use more consistent and informative front-of-pack nutrition labelling than has been achieved in the past. The new EU Food Information Regulation, which will be agreed before the end of the year, will strengthen legislation on food labelling, in particular nutrition labelling."
Published 26 August 2011