Press release
Kosovo municipal elections largely successful
Minister for Europe praises Kosovo's municipal elections as broad success, but condemns violence in the north of Kosovo.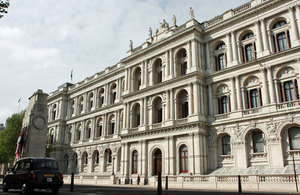 David Lidington, Minister for Europe, said:
I welcome the largely successful conduct of local elections in Kosovo on Sunday, with a higher turnout in some municipalities than ever before. Organisations such as Kosovo's Central Elections Commission, alongside the OSCE and the EU Election Observation Mission, have worked hard to support free and fair elections.

I am, however, saddened by the incidents of violence and intimidation in the north of Kosovo, which forced the early closure of polling stations. The holding of these elections in the municipalities in northern Kosovo is a key part of the historic agreement on normalisation of relations between Serbia and Kosovo, reached on 19 April 2013. I welcome the efforts both governments made in advance to encourage participation in successful elections, and condemn the actions of an extremist minority which should not be allowed undermine progress.

The UK will work closely with local and international partners to support a successful outcome for the democratic process. I look forward to hearing the results of these elections in the coming days.
Further information
Follow Foreign Office Minister David Lidington on twitter @DLidington
Follow the Foreign Office on twitter @foreignoffice
Follow the Foreign Office on facebook and Google+
Published 4 November 2013