Press release
Julian Ashby reappointed to regulation committee
Housing Minister Brandon Lewis today confirmed the reappointment of Julian Ashby as chairman of the Homes and Communities Agency's Regulation Committee.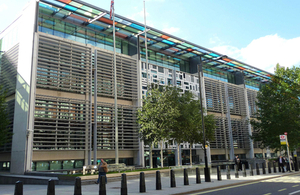 Formed in 2011, the Regulation Committee is responsible for regulating social housing providers in England to help ensure they are well managed and financially secure; maintaining investor confidence in the affordable housing sector and protecting homes for tenants.
Mr Ashby has been chairman of the committee since its formation – and will now serve an additional 18 months to September 2016.
Housing Minister Brandon Lewis said:
Thanks to the billions of pounds in public and private investment we're levering in, nearly 217,000 new affordable homes have been delivered since 2010.

But we have plans to go further, and deliver the fastest rate of affordable housebuilding for two decades – in order for us to do that, we need a strong housing association sector ready to play its part.

The Regulation Committee ensures this happens – and I'm pleased that Julian Ashby will continue to be its chairman.
Julian Ashby said:
I'm pleased to serve another 18 months as chairman of the Regulation Committee. We will retain our focus on protecting social housing assets, to help ensure that tenants are protected and providers can access the finance they need to build new homes.
Further Information:
This reappointment is due to start on 1 April 2015 and will continue till 30 September 2016. The remuneration is £65,000 per annum based on a time commitment of 2.5 days a week.
Office address and general enquiries
2 Marsham Street
London
SW1P 4DF
Contact form http://forms.communiti...
General enquiries: please use this number if you are a member of the public 030 3444 0000
Published 26 March 2015