News story
Joint PHE and WHO prison health conference on 15 to 16 October 2013
Prison health experts come together at this conference organised by Public Health England (PHE) and the World Health Organisation (WHO).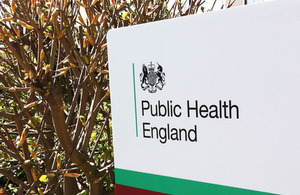 The theme of the conference is 'delivering high quality healthcare in prisons and continuing care beyond the prison wall'.
Every year, over 6 million men, women and children are incarcerated in prisons in the 47 WHO European Member States. Prisoners often experience poor health, are more likely to engage in unhealthy behaviours (smoking, alcohol consumption and drug use), have a higher rate of infection with diseases like TB, HIV and other blood-borne viruses, and are more likely to experience poor mental health than their peers in the wider community. Prisons can therefore play an important role in recognising and addressing health needs among a population often described as 'hard to reach'. However, the quality of prison healthcare and how such health services are commissioned and provided varies greatly across member states.
A new WHO document, 'Good governance for prison health in the 21st century' will also be launched at the 2-day conference. This document defines what 'good healthcare in prison' should look like. It states that prisoners have a right to healthcare at least equivalent to that provided to all citizens in the wider community and that understanding and addressing the health needs of prisoners is a 'whole of government' responsibility.
The UK, along with a small number of other countries, has already carried out the reforms recommending that ministries of health should commission prison health services. The Collaborating Centre in PHE has contributed to the creation of the new WHO document.
The conference is being organised as part of PHE's role as the WHO Collaborating Centre (CC) for Health in Prisons.
Dr Éamonn O'Moore, PHE Head of Health & Justice and Director of the WHO Collaborating Centre for Health in Prisons, said:
People in prisons often experience extreme levels of health need but are poorly served by health services in the community, before and after incarceration. However, if we deliver high quality healthcare for this population, both in prison and beyond the prison wall, the benefits are felt not only by current and former prisoners, but also their families, friends and the wider community, which is where most prisoners ultimately spend the the vast majority of their lives.
Published 14 October 2013