Jeremy Browne to meet South East Asian Foreign Ministers
Foreign Office Minister for South East Asia Jeremy Browne is visiting Spain tomorrow to attend a meeting of EU and South East Asian Foreign Ministers.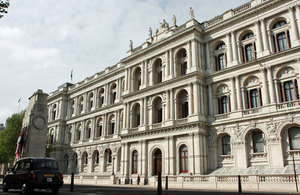 He will be in Madrid to represent the UK at the 18th EU-ASEAN Foreign Ministers´ meeting. A total of 37 countries will be represented: the 27 EU member states and the 10 ASEAN members - Brunei, Burma, Cambodia, Indonesia, Laos, Malaysia, Philippines, Singapore, Thailand and Vietnam.
Items up for discussion include the global economic crisis, security challenges, Afghanistan/Pakistan, Iran and regional issues, such as Burma.
Published 25 May 2010