News story
Jeremy Browne on release of political prisoners in Cuba
Foreign Office Minister for Latin America Jeremy Browne welcomes the release of political prisoners in Cuba.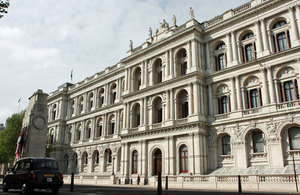 Following the prisoners release, Mr Browne said:
"I welcome the Cuban government's commitment to release fifty-two political prisoners who have been detained since 2003. The release of political prisoners in Cuba has been a longstanding priority for the UK, and this is a welcome and positive step. I hope this will help lead to further human rights improvements, including the release of all political prisoners, in Cuba.
I note that some prisoners are due to leave the country once released and call on the Cuban government to allow released prisoners the freedom to remain in Cuba if they so wish.
I would also like to recognise the role played by the Archbishop of Havana, Cardinal Ortega, and Spanish Foreign Minister Moratinos. And I look forward to continued dialogue and strengthened engagement between the UK and Cuba."
Published 13 July 2010