"Japanese investment continues to play a central role in the UK's economy"
Business Secretary Vince Cable today spoke at a gathering of Japanese and British business leaders to set out the clear message for British business that not only is Japan safe to travel to, it is a market with real opportunities.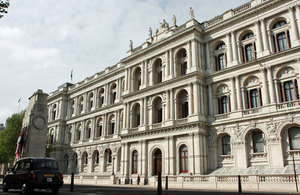 In his speech, he underlined that both the UK government and British business the UK stood ready to help with recovery post-earthquake, including on nuclear clear up. The bilateral trade and investment relationship was deep and strong, but there was potential to improve it still further. Low carbon vehicles and power generation were one of the sectors where there was great potential to work together.
On trade, the UK had found that an open economy encouraged investment and trade. An EU-Japan Economic Integration Agreement, towards which a scoping study was agreed in Brussels on 28 May, could result in EUR100 billion more trade in total. The UK strongly supported moves towards an EIA, but Japan had to take the opportunity to open its markets and encourage investment from overseas.
The text of the speech is below.
Published 6 June 2011