UK statement following the meeting of the Ireland/Northern Ireland Specialised Committee - 5 November 2020
UK statement following the fourth meeting of the Ireland/Northern Ireland Specialised Committee between the UK Government and European Commission.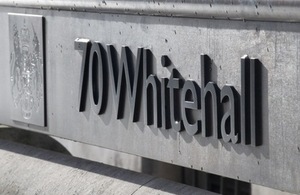 The fourth meeting of the Ireland/Northern Ireland Specialised Committee was held today via video conference and co-chaired by officials from the UK Government and the European Commission.
A representative from the Northern Ireland Executive also attended as part of the UK delegation in line with the commitment made in the New Decade, New Approach deal.
The UK and the EU exchanged updates on the implementation of the Protocol. The Committee noted that an agreed approach had been reached on a phased process for implementing medicines regulation in Northern Ireland up to 31 December 2021, providing the additional time needed for businesses to prepare in relation to batch testing, importation and Falsified Medicines Directive requirements. Agreement has also been reached on the process for identifying Northern Ireland traders for VAT purposes and enabling them to reclaim VAT through existing IT databases when trading in goods with the EU; for transit procedures to be available in Northern Ireland and operate consistently with the Common Transit Convention; and on the elements of the Electricity Directive that will not apply in Northern Ireland.
The UK plans to set out guidance to businesses on these issues where relevant shortly.
The UK also noted the importance of agreed arrangements respecting Northern Ireland's place in the UK's customs territory and internal market, and supporting the smooth flow of trade. In this context, there remain significant outstanding issues to be resolved on the practical solutions necessary for trusted traders such as supermarkets, and on how to classify which goods are at a genuine and substantial risk of entering the EU market.
The parties agreed to an intensified process of engagement to resolve all outstanding issues.
Published 5 November 2020