World location news
Ireland and the UK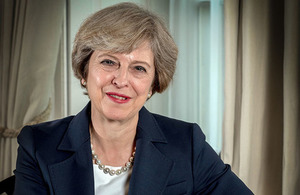 Prime Minister Theresa May's speech on our future economic partnership with the European Union.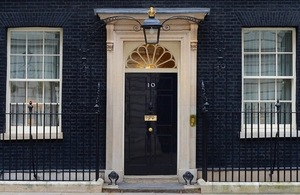 Prime Minister Theresa May spoke on the phone with Taoiseach Leo Varadkar of Ireland.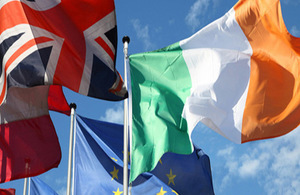 The agreement reached at the December Council ensures that the rights enjoyed by British and Irish citizens under the CTA are protected after the UK leaves...
published
Worldwide news story
Our mission
We develop and maintain the important and longstanding relations between the UK and Ireland. We deal with a wide range of shared political, commercial, security and economic questions.
Our work covers a range of issues including the economic and trade aspects of the bilateral relations between UK and Ireland, advising the British government on Irish policy, and improving Anglo-Irish work in areas such as foreign policy, the EU, science and innovation, energy, sustainable development, climate change, illegal immigration and counter-terrorism.
Documents