News story
Investigatory powers codes of practice consultation launched
A consultation has been launched on five new codes of practice under the Investigatory Powers Act 2016.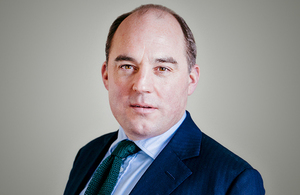 The codes set out the processes and safeguards governing the use of investigatory powers by public authorities including law enforcement and security and intelligence agencies. They give detail on how the relevant powers should be used, including examples of best practice.
The codes are as follows:
Interception of communications
Bulk communications data acquisition
Bulk personal datasets
Equipment interference
National Security Notices
Following consideration of the responses to the consultation and any consequent amendments, the codes will need to be laid before Parliament for approval.
Publishing the consultation, Security Minister Ben Wallace said:
The draft codes of practice published for consultation today set out in considerable detail how investigatory powers work in practice and the safeguards which govern them.
They are intended to provide additional clarity and to ensure the highest standards of professionalism and compliance with this important legislation.
All responses will be welcomed and carefully considered.
The Investigatory Powers Act, which was granted Royal Assent in November 2016, provides world-leading transparency and privacy protection. It received unprecedented scrutiny in Parliament and was passed with cross-party support.
The consultation will last six weeks. Copies of the consultation document and draft codes are available on the consultation page.
Published 23 February 2017