Press release
International Women's Day message from the Secretary of State for Wales
"Let's take action to ensure women's equality is gained and maintained in all aspects of life."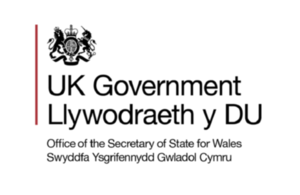 Today is International Women's Day; a day of global celebration marking the economic, political and social achievements of women past, present and future.
This year's theme is 'Pledge for Parity' – to take concrete steps to help achieve gender parity more quickly.
For too long, not enough has been done to help women to fulfil their true potential. And that is something that we, as a government, are working hard to address. This doesn't involve simply spending more money; it involves doing things differently - in government, in business and in society.
The UK Government is determined to do all it can to end violence against women at home and abroad by introducing tough new laws to protect women from domestic violence, forced marriage and female genital mutilation.
From a business perspective, we are also breaking down barriers. Figures show that there are now more women in work than ever before in Wales. Some 669,000 women are now in work in Wales - an increase of 36,000 since May 2010, making up 46% of all employees across the country. The gender pay gap in Wales also saw a decrease last year, falling from 16% in 2014 to 14.6% in 2015. On a UK level, there isn't a single all-male board left in the FTSE 100, and the gender pay gap is at its lowest level since records began.
This government is on the side of all working people; it believes in supporting the aspirations of those who want to get on. The prize of doing so will be a stronger economy and more opportunities for this generation of women and the next.
But we all know there is more to be done.
International Women's Day organisers in Wales have arranged an impressive programme of rallies, concerts, workshops, conferences and performances to send out the message that despite the incredible attitudinal changes in developed countries, continued awareness and action is required to ensure that women's equality is gained and maintained in all aspects of life.
CASE STUDY
Abi Carter is the founder of Forensic Resources Ltd – a Cardiff based forensic science consultancy firm that offers expert witness services to legal teams and insurance firms across the UK.
Ms Carter said:
It is sometimes the case that women hesitate before making that leap into the world of business and entrepreneurship.

For women to have the courage to do so, it is crucial that they have the same support, approbation and possibilities available to them as their male counterparts. It is our collective responsibility to empower women to succeed in the workplace, to provide them with the support they need to do so, so we can harness the wealth of talent they can bring to the business world.
Published 8 March 2016