Press release
Interim Manager appointed to Afghan Heroes
The Charity Commission has appointed an interim manager to the charity Afghan Heroes registered charity number 1132340.
This news article was withdrawn on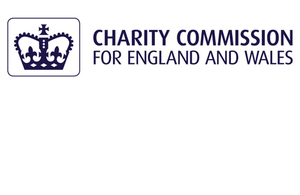 The Charity Commission, the regulator of charities in England and Wales has appointed an Interim Manager (IM) to the charity Afghan Heroes (registered charity number 1132340).
The Commission used its powers under the Charities Act to appoint Brian Johnson of HW Fisher & Company as IM of the charity to the exclusion of the charity's trustees with effect from today. At a pre-arranged meeting this morning the trustees were informed of the appointment.
In November 2013 the regulator opened a statutory inquiry into the charity to investigate concerns of whether, and to what extent, there was mismanagement or misconduct on the part of the trustees. In particular, whether there were unmanaged conflicts of interest, unauthorised trustee benefits, financial mismanagement and/or serious governance failures. After opening the inquiry, the Commission quickly acted using legal powers to restrict the charity's and its trading subsidiaries' bank accounts and the transactions they may conduct. This means that the trustees cannot make payments from the accounts or dispose of property without the consent of the Commission see endnote 1].
The appointed Interim Manager will take over the management and administration of the Charity. In addition, he will review the current activities and governance of the charity and take steps to protect its interests and assets. This includes assessing the care and needs of the charity's beneficiaries and implementing a plan to provide for that care and those needs.
It is the Commission's policy, after it has concluded the inquiry, to publish a report detailing what issues the inquiry looked at, what actions were undertaken as part of the inquiry and what the outcomes were.
Ends
PR12/14
---
Notes to Editors
The Charity Commission is the independent regulator of charities in England and Wales.

Our mission is to be the independent registrar and regulator of charities in England and Wales, acting in the public's interest, to ensure that: * Charities know what they have to do * The public know what charities do * Charities are held to account
Endnotes
Section 46 of the Charities Act 2011 gives the Charity Commission the power to institute inquiries. The opening of an inquiry gives the Commission access to a range of protective and remedial powers.
Published 5 February 2014