News story
Innovation: good for patients, good for the economy
First SBRI Healthcare conference showcases technology that's improving patient outcomes and driving economic growth.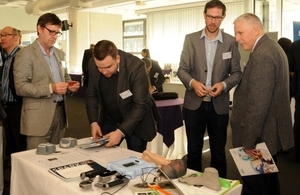 SPARK, held in London earlier this week, brought together businesses, academics, NHS leaders and clinicians to:
see innovations and technology developed with funding from SBRI Healthcare
discuss opportunities for further innovation
The keynote presentation from George Freeman, minister for life sciences and Ian Dodge, national director commissioning strategy NHS England, discussed the challenges and opportunities in bridging the gap between health and economic growth.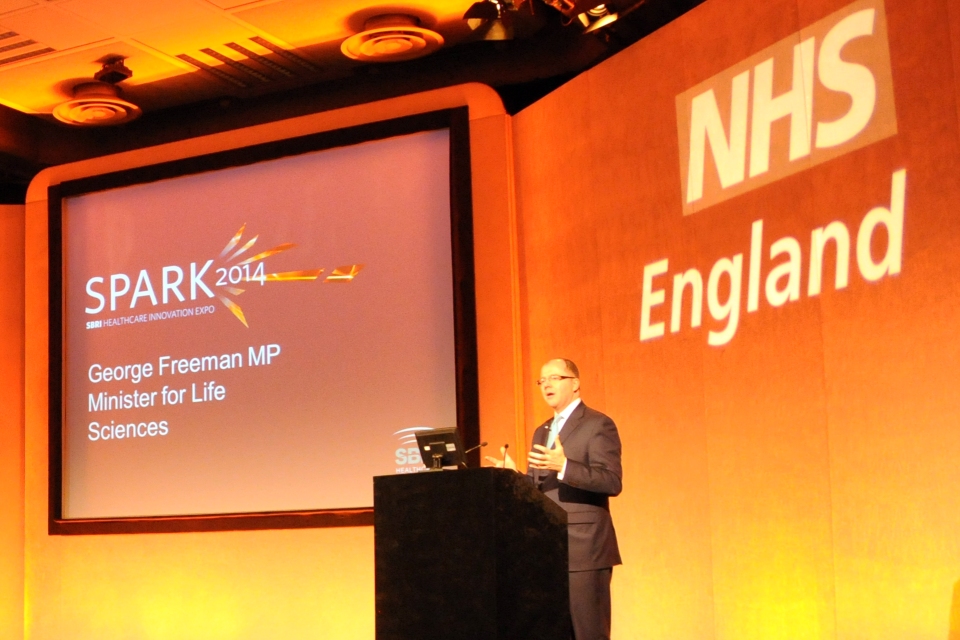 SBRI Healthcare has launched competitions offering contracts to innovative small companies to develop new solutions to NHS challenges since 2009. Over 100 companies have taken part to date.
Karen Livingstone, national director SBRI Healthcare, said:
It's great to see so many companies here today with the technologies and innovations they've developed. Many are already benefiting patients and clinicians around the UK.
Iain Gray, chief executive of Innovate UK added:
The SBRI process enables any part of the public sector to engage with new suppliers for mutual benefit - stimulating economic growth. SBRI Healthcare is a clear example of this in action. It plays a pivotal role in ensuring small, innovative companies get the opportunity to turn bright ideas into commercially viable products. It benefits patients, the NHS, industry and UK plc.
Published 11 December 2014