News story
Innovation and experimentation - a new approach to transforming skills
UKCES today launched the Futures Programme, a new approach to targeting workforce development problems that are holding back growth.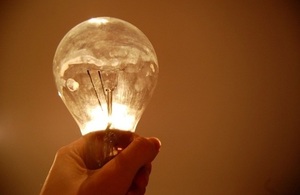 The government-backed UK Commission for Employment and Skills (UKCES) is launching the UK Futures Programme, which will invest around £5 million a year to support employers who want to work collaboratively to test new ways to boost workforce skills.
UKCES research shows that, despite the return of economic growth, pockets of skills issues are continuing to hold back key sectors. The Futures Programme aims to transform this picture by supporting highly focused, employer-led interventions.
Scott Waddington, UKCES Commissioner and Chief Executive of Cardiff-based brewers S A Brain & Co said:
The purpose of the Futures Programme is to encourage experimentation, learning and a culture of continuous improvement. Developing innovative products and services and testing the market is the life-blood of business. We intend to apply that approach to the broader challenge of entrenched skills and employment problems.
The role of UKCES will be to support employers that take the initiative to grapple with these problems. Whether it is the development of collaborative employer networks, trying out new ways of working which make better use of skills or the piloting of new qualifications frameworks, employers will have the opportunity to draw upon the experience and expertise of Commissioners. In addition, public funding is available to support employer-led projects to get off the ground.
The Futures Programme is above all about learning what does and does not work. We're therefore inviting employers to be bold and innovative in their search for solutions. This is an opportunity for businesses to truly experiment, and I look forward to seeing the ideas that they come up with.
The Futures Programme is the framework for individual competitions that invite employers to target specific problems. The first of these has been announced today, and provides up to £600,000 for those employers engaging with workforce problems in the off-site construction industry. Further individual competitions will be announced in the months to come.
Published 30 April 2014