World news story
Information on residence permits in Bulgaria available in English
The British Embassy Sofia and the Ministry of Interior launch a project to help British nationals register with local authorities.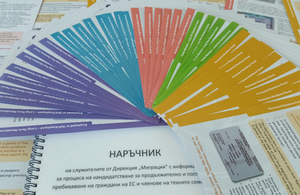 British and other EU nationals can now find clear and succinct instructions in English on how to apply for long-term and permanent residence permits in Bulgaria on the Bulgarian Ministry of Interior's Migration Directorate's website. The Migration Directorate will also soon make English versions of the residence permit application forms available for download.
The brochures are the product of a joint project of the British Embassy Sofia and the Migration Directorate, which aims to encourage more British nationals and their families to register with the local authorities. This will allow UK citizens to enjoy more rights and access local services, including the opportunity to sign contracts and access the Bulgarian health system. Local authorities, in turn, will be able to collect more accurate data on the residents in their regions.
The brochures provide a step-by-step guidance for obtaining long-term residence permits depending on whether the applicants are employed or self-employed, insured or self-funded, or studying in Bulgaria. Instructions are also available for EU and non-EU family members of EU citizens, as well as for expats who would like to obtain permanent residence permits. Print copies of the brochures are currently being distributed to Migration offices throughout the country. In order to ensure that all 27 local Migration offices follow the same procedures and request the correct documents from applicants, additional handbooks in Bulgarian are sent to the local authorities.
The project was conceived after the British Embassy Sofia conducted a survey among British nationals in Bulgaria in the summer of 2015, which revealed that many expats struggle to register with local authorities due to the language barrier. Indeed, while the Embassy estimates that 7,000 UK nationals reside in the country, MoI data shows that only about 300 of them have registered officially.
Ambassador Emma Hopkins OBE said:
We want to encourage more and more British nationals living in Bulgaria to register with the local authorities. This will allow them access to more rights locally, and will also make it easier for the Embassy to assist vulnerable UK citizens in need of specific social and medical services. We also believe that the information products distributed to the local Migration offices will help the work of local authorities.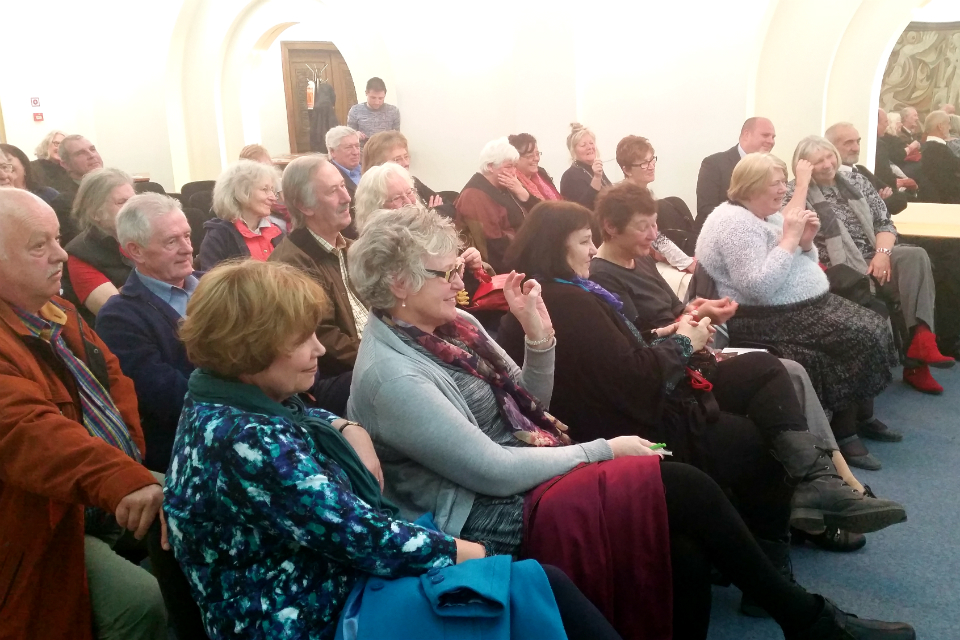 The project was offcially launched on 15 March in Veliko Tarnovo, where Mayor Daniel Panov, Ambassador Emma Hopkins OBE and Migration Directorate Director Nikolay Nikolov presented and discussed the goals of the project with British nationals.
Published 29 March 2016