Industry support grows for NewBuy Guarantee
Housing industry movers and shakers have hailed today's launch of the NewBuy Guarantee scheme as a vital kick-start for house builders across…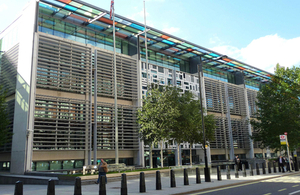 Housing industry movers and shakers have hailed today's launch of the NewBuy Guarantee scheme as a vital kick-start for house builders across the country.
The scheme, which will now begin to offer mortgages on newly-built properties to people with just a five per cent deposit, is expected to help up to 100,000 buyers who would otherwise be frozen out of the market.
Lauded by lenders
From today, 95 per cent loan-to-value mortgages will be available from three major high street lenders, with more expected to follow suit over the coming weeks.
Barclays Head of Mortgages Andy Gray said the NewBuy Guarantee will:
boost housing market confidence and support the flow of new housing".
Moray McDonald, Mortgages Director for NatWest expressed the hope that increased demand from the scheme:
will help lift the economy via the construction of additional homes".
And Andrew Baddeley-Chappell, Head of Mortgage Strategy and Policy at Nationwide, said that NewBuy will:
boost the supply of properties and provide affordable mortgages to those with more modest deposits, including first time buyers".
Backed by builders
With the NewBuy Guarantee set to support up to 50,000 new jobs, major housebuilders have given their backing to the scheme, which is available only on newly-built properties.
Chief executive at Taylor Wimpey, Pete Redfern, said the NewBuy Guarantee will:
go a long way in helping a wide range of buyers who have had to put their dreams of getting on or moving up the property ladder on hold".

Availability of affordable mortgages is so often cited by our customers as their main barrier to purchase," he added.

Increasing the number of 95 per cent mortgages being offered by lenders should have a significant positive impact on the market.
Bovis Homes chief executive David Ritchie agreed, saying the need for aspiring homeowners to get much larger deposits together had:
undoubtedly been a significant factor in slowing down the market".

We want to hit the ground running with NewBuy and there is a real level of commitment among housebuilders, lenders and Government to make it work for the country's homebuyers," he said.

This new five per cent deposit requirement promises to give the market a major boost - especially as it is available to existing homeowners and first-time buyers alike.
Ian Baker of Linden Homes highlighted the demand for new homes, with "record numbers" of people visiting the company's sites across the country. He said:
Buyers are telling us that mortgages remain difficult to obtain. And it's not just first time buyers saying this - many existing homeowners are struggling to move into a new home due to a lack of equity in their properties due to a downturn in valuations. We believe NewBuy will further extend a helping hand to people struggling to get onto or step up the property ladder, and its visibility will help to provide buyers with the confidence they had pre-recession that responsible lending is attainable.
Support from small and medium sized builders
Over the next few weeks it is expected that a number of smaller developers will be able to offer NewBuy mortgages on a range of sites across the country, alongside the largest housebuilding firms.
These developers have also expressed their support for the scheme as a measure designed not just to help buyers, but also to get Britain building again.
They include Andy Yallop, chief executive at Croudace Homes in Surrey and Hertfordshire, who warned that the constrained mortgage market had had:
an adverse effect both upon our business and the many who wish to buy one of our new homes.
He described NewBuy as:
an exciting opportunity for us to work together with Government and lenders to unlock the situation, thereby enabling us to provide more new homes to the benefit of both those who wish to buy and those whose jobs it is to build them".
Mark Connors, managing director at Shepherd Homes in Yorkshire, said it will:
enable our company to create local jobs and give a lift to the area's local economy", as well as offering;

the opportunity for families to meet their aspirations and own a new home".
And Ken Whitaker, managing director of Seddon Homes which covers much of Cheshire, Lancashire, Yorkshire and Staffordshire, said:
The flexible nature of the scheme and the way it can be accessed across a range of sites will maximise its impact and generate new activity right across the country.

As a regional housebuilder this will enable us to build and sell more houses on our patch, generating work and economic activity which will have a direct impact on local jobs and prosperity.
Published 12 March 2012