News story
Immigration minister responds to asylum report
Damian Green has today said that the government is 'absolutely committed' to concluding asylum cases faster and at lower cost.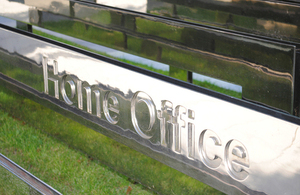 The immigration minister was responding to a Home Affairs Select Committee report which looks at how well the UK Border Agency is performing.
Missing applicants
In particular, the report raises concerns about work to clear a backlog of asylum cases, including a proportion that will be archived because the claimant can no longer be traced.
But the immigration minister said that the UK Border Agency will focus its resources effectively and continue to enforce the rules.
'Some of these cases date back over a decade,' he said. 'But we will continue to track down those who try to break the rules.
 
He continued: 'Every day there are enforcement operations going on up and down the country, and the message should be clear - it is harder than ever to work or live in the UK illegally and if you try to play the system we will catch you.'
Recovering slowly
Damian Green added that the coalition government is committed to making improvements.
'We have known for some time that the asylum system was chaotic and has been recovering slowly,' he explained.
 
'This government is absolutely committed to ensuring asylum cases are concluded faster, at lower cost, and that we continue to improve the quality of our decision making.'
Published 11 January 2011