Press release
Hunt calls for action to save more lives
Health Secretary sets out strategy to tackle mortality and cardiovascular diseases.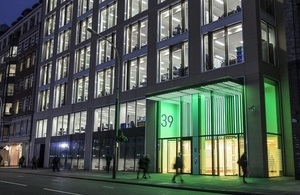 **Health Secretary sets out strategy to tackle mortality and cardiovascular diseases **
Improvements in the fight against the five big causes of death, including new plans to tackle cardiovascular diseases, could save 30,000 lives by 2020, Health Secretary Jeremy Hunt has announced today.
The mortality call to action outlines his ambition to cut avoidable deaths from the five major causes - cancer, heart, stroke, respiratory and liver disease - and to make      England among the best in Europe.
With these conditions currently killing more than 150,000 people under 75 every year, and with cardiovascular disease (CVD) representing about 30 per cent of all deaths in 2011, taking action on these five big killers will have a major impact in saving more lives.
The announcement comes as the Lancet publishes a major report into the UK's health performance, which shows that the UK is still a long way behind its global counterparts.
Alongside the call to action, the Secretary of State has also published a cardiovascular disease outcomes strategy, which will support the NHS and local authorities in delivering improved outcomes for those with or at risk of CVD.
Health Secretary Jeremy Hunt said:
"Despite real progress in cutting deaths we remain a poor relative to our global cousins on many measures of health, something I want to change.

"For too long we have been lagging behind and I want the reformed health system to take up this challenge and turn this shocking underperformance around.

"Today's proposals for those with cardiovascular diseases will bring better care, longer and healthier lives and better patient experience - which we must all strive to deliver."
The CVD strategy builds on existing work and guidance and sets out ten key actions, including:
Improving life-saving responses by working to train more people in using defibrillators or CPR - as part of a drive to provide better acute care and increase bystander invention, which can double the chances of survival for someone having a heart attack;
Offering tests to all family members of younger people dying suddenly from cardiac conditions - helping identify people at very high risk of inherited problems. It is estimated just 15 per cent of those with some genetically high cholesterol have been diagnosed;
Plans to end the disjointed treatment which sees some patients shunted between numerous consultants, doctors and services - treating CVD as a single family of diseases and providing access to specialist services, including seven days-a-week provision, can improve outcomes; and
Promoting NHS Health Checks to improve prevention and management of those at risk of CVD by targeting advice and support to areas where their use is patchy.
Getting all parts of the country to meet the performance levels of the best - for example, if all patients suffering from a transient ischaemic attack (or mini stroke) were treated as rapidly as those treated in the top 25% of hospitals, 540 strokes would be avoided each year, saving £4.5m per year.
Better detection and management of CVD risk factors such as atrial fibrillation (a condition which puts people at higher risk of stroke) which could save 2,100 lives
CVD is one of the biggest killers in England - responsible for about  30 per cent of all deaths and the biggest cause of disability. In the last decade alone, there have been huge improvements in prevention and treatment of CVD causing premature deaths to drop by about 40 per cent, but there is scope to do more.
**Peter Hollins, Chief Executive of the British Heart Foundation, said: **
"We welcome the Outcomes Strategy. It has all the ingredients to tackle the threat posed by cardiovascular diseases which, despite the progress made in recent years, remain the major public health challenge of our time.

"We are particularly pleased to see the emphasis on an integrated approach to patients with multiple conditions. The strategy calls for action to improve take-up of NHS Health Checks; promote the importance of CPR and defibrillators; and improve both patient experience and end of life care.

"This is a valuable blueprint and the onus is now on commissioners and local authorities to deliver, ensuring that people with heart and circulatory disease receive the best possible care."
By treating CVD as a single family of diseases and ensuring every area learns from the excellent advice and work already being done real changes can happen.
It is estimated that implementing NHS Health Checks across the whole country alone would detect more than 20,000 cases of diabetes and kidney disease alone - all of which contribute to further cardiovascular diseases. Today's CVD report wants to see an end to variation which sees some areas offering the checks to more than 75 per cent of eligible patients while others manage less than 50 per cent.
The recommendations also make clear the impact that every individual can have - bystander CPR doubles survival rates but sadly is only attempted in 20 to 30 per cent of cases.
The strategy suggests there is scope for all emergency service personnel to be trained in CPR and for basic life support skills to be more widely taught, perhaps as part of volunteering programmes in schools and in the workplace. Wider availability of automatic external defibrillators could also save additional lives.
The strategy also makes it clear a more co-ordinated and integrated approach is needed to assessment, treatment and care to improve outcomes, including patient experience.  Uncoordinated care, multiple different hospital visits and, in some cases, confusing or contradictory information means patients often receive care from different teams in a disjointed way. One case had 80 appointments in one year.
NOTES TO EDITORS
The CVD strategy is one of a series of policy documents aimed at tackling major diseases and their causes, including the Cancer Strategy, the COPD and asthma strategy, and the tobacco control plan, all of which were published in 2011.
The recommendations made in the CVD strategy will help commissioners and providers across the reformed health system to save even more lives and improve health outcomes. It identifies actions which can fall to Department of Health, Public Health England, NHS Commissioning Board, Clinical Commissioning Groups and local authorities.
The mortality call to action can be found at www.dh.gov.uk/health/2013/03/mortality
The CVD strategy can be found at www.dh.gov.uk/health/2013/03/cvd-strategy.
For further information please call the Department of Health press office on 020 7210 4990.
Case Studies
The case of Julia: over 80 appointments in one year
Julia had a catalogue of pre-existing conditions including ischemic heart disease hypertension, heart failure and Atrial Fibrillation, before having a stroke in 2010. While in hospital she was also identified as having Chronic Kidney Disease. Her experience of care was far from integrated and within the space of one year, she had to attend over 80 appointments with various consultants, clinics, specialist nurses and other health care workers. Despite numerous appointments with healthcare professionals, Julia felt progressively unwell and her overall health was deteriorating.
Due to a lack of coordination, or single clear responsibility for her overall care, it was not picked up until Julia eventually visited her GP that she now also had late stage lung cancer. If Julia had received integrated care with her at the centre, rather than care in disease silos, it is much more likely her diagnosis would have been made earlier and might not have been fatal.
London Ambulance Service
London Ambulance Service (LAS) has improved overall survival rates for heart attacks from 4% in 2004/5 to 10.9% in 2011/12 through quicker response times and by taking patients direct to heart attack centres. These are the highest ever achieved by the LAS, and demonstrate that performance can be improved. Rates of bystander resuscitation have also increased.
Published 5 March 2013