News story
Hugo Swire comments on agreement in Burma
Foreign Office Minister Hugo Swire has commented on the agreement between the Kachin Independence Organisation and the Burmese government.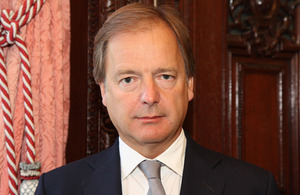 The Minister for South East Asia said:
We welcome last week's agreement between the Burmese government and the Kachin Independence Organisation to begin political dialogue and work to cease hostilities.
As my colleague Baroness Warsi stated in the House of Lords on 5 June, we continue to support the efforts of the government and representatives of ethnic groups to reach robust and sustainable peace agreements through a political process, including through hosting of visits from ethnic leaders, and the Burmese government, to share our experiences of peace making in Northern Ireland.
The Chief of Defence Staff visited Burma earlier this week in the first visit by the head of a Western country's armed forces since the reform process began. As well as meetings with the President, Burmese armed forces Commander in Chief Senior General Min Aung Hlaing, and Aung San Suu Kyi, he met ethnic leaders including from the Kachin, to discuss the national peace and reconciliation process.
Foreign Office officials met with representatives from the Kachin diaspora in the UK on 5 June to discuss the latest developments. The UK is giving £3.5 million of humanitarian aid to people affected by the conflict in Kachin State.
Further information
Follow Foreign Office Minister Hugo Swire on twitter @HugoSwire
Follow the Foreign Office on twitter @foreignoffice
Follow the Foreign Office on facebook and Google+
Subscribe to the announcements feed or email alerts to get our latest news and announcements
Published 6 June 2013