How digital technology can boost philanthropy in the cultural sector
Maria Miller welcomes Democratising Philanthropy report.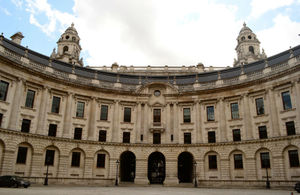 A new report on Digital Giving in the Arts, sets out ten recommendations to show how digital technology can support fundraising and encourage philanthropy in the cultural sector. 
Democratising Philanthropy, sub-titled by technology entrepreneur and Chair of the Community Foundation Network Matthew Bowcock, shows how arts and heritage bodies could unlock support by engaging broader audiences, and how more individuals can become philanthropists. 
Embracing digital technology
"This reinforces my view that we should not regard philanthropy as solely being about getting the rich to give more," said Culture Secretary Maria Miller. "Everyone has the opportunity to give, whether time or money.
"Digital technology means we can strengthen the relationship between artists and their audiences. A number of far-sighted cultural organisations are already doing so, harnessing digital technology to support their fundraising efforts, but many others are not. I would encourage all arts and heritage bodies to read this report."
This report is the third of three commissioned by DCMS Ministers to advance key elements of the philanthropy agenda. Read the previous reports:
All three reports contain advice on ways to strengthen fundraising for the benefit of artists and audiences across the country. We will respond fully to the recommendations in all three reports in the new year.
Further information
Published 14 December 2012