Housing Minister unveils new guidance for local authorities to crack down on rogue landlords
New online support as part of government's commitment to give greater protection to tenants, and reform the private rented sector for the better.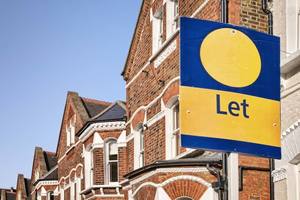 Local authorities across the country are set to receive a new package of online support as part of the government's commitment to give greater protection to tenants, and reform the private rented sector for the better.
The publication of 2 new guidance documents today (9 April 2019), one for local authority enforcement practitioners and another for tenants and landlords, signals the latest step in the government cracking down on the small minority of criminal landlords who exploit tenants for their own gains.
Local authority enforcement officers play a crucial role in making sure people in rented accommodation have somewhere safe and secure to live.
Following the success of a nationwide programme of workshops rolled out by the Ministry of Housing, Communities and Local Government to help enforcement officers learn from one another, the guidance published today ensures those responsible for protecting tenants can use the powers available to them to maximum effect.
The new support includes an easy to navigate digital enforcement package with online learning modules for those officers who were unable to attend the national programme.
The guide for tenants and landlords brings together the rights and responsibilities of each, provides links to in depth guidance on legislation and complements previous steps by the government to support those in the private rented sector, including through the How to let and How to rent guides.
Housing Minister Heather Wheeler MP said:
This package of support for those working on the frontline of the private rented sector will ensure they are fully equipped to make use of any new powers which can improve the lives of tenants trapped in poor quality accommodation.

This, along with our further guidance for tenants and landlords on their rights and responsibilities, builds on the ongoing work which sets out to make renting fairer and more accessible for all whilst also ensuring that everyone has a home which is safe and secure.
Further information
View the 2 guidance documents:
Office address and general enquiries
2 Marsham Street
London
SW1P 4DF
Contact form https://forms.communit...
General enquiries: please use this number if you are a member of the public 030 3444 0000
If your enquiry is related to COVID-19 please check our guidance page first before you contact us - https://www.gov.uk/guidance/coronavirus-covid-19-guidance-for-local-government.

If you still need to contact us please use the contact form above to get in touch, because of coronavirus (COVID-19). If you send it by post it will not receive a reply within normal timescale.
Published 9 April 2019