Housing Minister Grant Shapps responds to New Homes Bonus 'bribe' claim
Housing Minister Grant Shapps responds to an article in the Daily Mail which describes the New Homes Bonus as a bribe for communities to accept…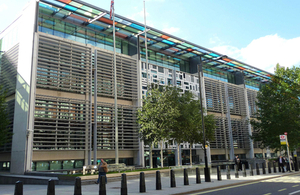 Housing Minister Grant Shapps responds to an article in the Daily Mail which describes the New Homes Bonus as a bribe for communities to accept new homes being built on Green Belt land.
Dear Sir
It is absolute nonsense to describe the New Homes Bonus as a "bribe" (£1bn 'bribes' for councils to build on green sites, 10 October). Instead, the New Homes Bonus ensures that for the first time communities start to see significant benefits from housing development and growth in their area.
For too long, a top-down, centralised system of housing targets pitted communities against developers. It left local people, who best know their neighbourhoods and the pressures they face, without a voice and unable to offer their views on where homes should be built, and how many their area could accommodate.  Housebuilding fell to its lowest levels for any peacetime year since 1924 and house prices doubled in the decade from 1997 - leaving increasing numbers of people unable to get a foothold on the property ladder.
But the changes we're making to the planning system will give residents a much greater say over the future development of their local area, including protecting local green spaces and the Green Belt. And where homes are built, it is right that local people share in the prosperity and growth that this will bring to their community.
New Homes Bonus funding can be used however communities see fit to improve their local area - and I would urge all councils expecting to receive funding to speak to their residents about how they would like to see it spent locally.
Grant Shapps MP
Published 11 October 2011