Homophobic abuse at sporting events: parents tackle the issue
Survey shows almost 70 per cent of parents concerned that children hear homophobic abuse at sporting events and most would tackle the issue.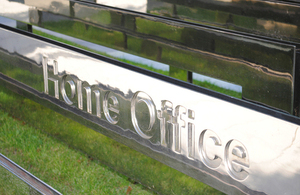 The Ivillage.co.uk survey, run in partnership with the Home Office, asked visitors to the site to answer a number of questions about how they would react if faced with homophobic abuse at sports events.
Participants were presented with a range of options and asked what they would be most likely to do if they heard other fans using homophobic slurs. 
Almost a third said they would ask anyone they heard using abusive language to stop, a quarter would report the abuse to a steward and just over a fifth would move seats or leave the event.
The concern indicated by parents in the survey suggests that there is strong support for putting an end to anti-gay harassment in sport. 
Charter for action
Equalities minister Lynne Featherstone said: 'It is encouraging to hear that so many sports fans want to tackle homophobia in sport.
'Fans and clubs have already successfully kicked racism out of sport and now it's time for the same thing to happen with homophobic and transphobic abuse.
'Anyone who loves sport should sign the government charter for action on Facebook and commit to kicking homophobia and transphobia out of sport for good.'
The government charter for action commits signatories to challenge discrimination and work to rid sport of homophobic and transphobic abuse both on the stands and in the field, so that everyone can take part in and enjoy sport. 
To support the campaign and sign up to the charter for action 'like' the Facebook page.
Published 8 August 2011