Home Secretary backs breast cancer charity
Theresa May joins public in wearing pink to help raise money for breast cancer research.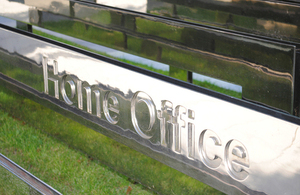 Today, people across the country are being encouraged to don an item of pink and donate £2 to fund breast cancer research.
Last year, more than one million people took part in wear it pink to help improve survival rates for the one in nine women who experience breast cancer during their lifetime.
Most common cancer
Women and equalities minister Theresa May said: 'Breast cancer is the most common cancer in the UK and accounts for nearly one in three of all cancers in women.
'And although it is rare, men can also suffer from breast cancer, with around 300 men diagnosed each year.
'I know people who have lost friends and family members to cancer and I would like to encourage everyone to support wear it pink on October 29, to raise valuable funds for research.'
Published 27 October 2010