News story
Helping people live healthier lives: the future for public health
Today, speaking at the Royal Society for Public Health, Andrew Lansley set out some of the features of the new public health system.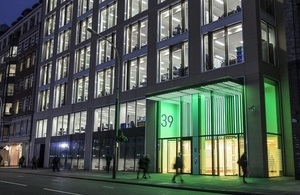 Preventing cancer, cutting tooth decay in children and the population weighing less, are just some of the challenges local councils will be able to track their progress against when they take over looking after the health and well-being of their residents, Health Secretary Andrew Lansley announced today.
For the first time, public health will be measured against a framework which sets out 66 health measures so councils and the Government are able to see real improvements being made and take any action needed.
From April 2013, councils will be given a ring-fenced budget - a share of around £5.2 billion based on 2012/13 funding - and will be able to choose how they spend it according to the needs of their population. Those who make the most improvements will be rewarded with a cash incentive.
Measuring progress
Local authorities will be paid a new health premium for the progress they make against the public health indicators.
The results this progress will be measured against include:
fewer children under 5 will have tooth decay
people will weigh less
more women will breastfeed their babies
fewer over 65s will suffer falls
fewer people will smoke
fewer people will die from heart disease and stroke
But public health is more than just moving more and eating well.  It's also about tackling the causes of ill health. That is why the new measures also look at school attendance, domestic abuse, homelessness and air pollution.
Speaking at the Royal Society for Public Health today, Andrew Lansley said:
"We are giving local councils the money, the power, the right expertise and information to build healthier communities. Every area of the country is different so councils will be able to decide what the most important public health concern is for them and spend the money appropriately.
"It is absolutely right that the budget and decision making sits with councils. They will be able to address all aspects that affect our well-being - such as school attendance, homelessness and fuel poverty - in the round.
"Using the framework we have published today, local professionals will be able to make real changes to improve health."
Public Health Responsibility Deal
The Health Secretary also highlighted how public health has already started to change, thanks to the Responsibility Deal.
Now, people on the high street can be reassured that artificial trans fats are not lurking in their food from many outlets such as Greggs, Costa or McDonald's.
In supermarkets, people will know a lot of the food going into their basket will have less salt in. And customers will know that when they eat out at popular high street restaurants this year over a third of meals and takeaways will have their calories labelled, helping people to opt for the healthier options.
Andrew Lansley added:
"The Responsibility Deal has led to real changes for everyone and we can now see these in our everyday life - on our high street, in our supermarkets and at work too.
"People might not realise that these changes are down to the Responsibility Deal but we can now see that it is helping people to live healthier lives."
Regulation of public health specialists
In his speech today, the Health Secretary Andrew Lansley also set out plans to ensure that non-medically qualified public health specialists are appropriately regulated.
National ambition for physical activity
Physical activity is also one of the indicators in the Public Health Outcomes Framework.
The Health Secretary today set out a new national ambition for physical activity - to have a year-on-year increase in the number of adults doing 150 minutes of exercise per week and a similar reduction in those who are inactive.
Change4Life school sports clubs
The Heath Secretary also confirmed an additional £2 million to extend the reach of Change4Life school sports clubs, totalling an investment of £8.4 million until 2015.
Published 23 January 2012